Nigerian writer E.C Osondu won the 2009 Caine Prize, otherwise known as the African Booker, for his short story Waiting. An anthology of his stories, Voice of America, has been published to widespread critical acclaim. Here, he speaks to Mary-Claire Wilson from his home in Rhode Island, where he is assistant professor of English at Providence College, about the recent Renaissance of African authors, Nigeria under dictatorship, and desert islands.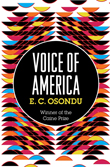 Congratulations on winning the Caine Prize for Voice of America.
Thank you. I've spent all the money already!
Why did you choose the short story form?
It was the most natural for me, I think, because I grew up with stories all around me. My parents are very good story-tellers. Folktales were a big part of my growing up. The African oral story telling tradition lends itself to the short story. Also because I teach creative writing. Short stories are really the staple of creative writing courses.
You've said before that Africa hasn't produced a master of the short story form yet. Are you aiming for that title?
It's something that I aspire to.
Do you think that your background in advertising as a copy writer is related to you writing short stories?
Yes, copy writing also requires precision. The same kind of precision the short story calls for. I think it's a natural progression. In the short story there is no room for the kind of strolling narrative that you find in novels. I remember someone once said to me, no one is going to park their car to read your billboard, you have to hook them by the scruff of the neck as they're driving by. And I think that's something the short story has to do as well.
Your stories have an immediate feel to them and simplicity of language that, as you were saying, is related to the African oral tradition. At the same time, you've been compared to Raymond Carver, because of your sparsity with words. Which is influence would you say is stronger in you, the West or Africa?
I think it's a mesh, a mix of the two. Carver was actually quite a strong influence because I went to Syracuse [University] and Carver was at Syracuse. I also think that it's important to be simple without being simplistic. Actually it's a question of cut, cut, cut, instead of adding, adding, adding. So that simplicity of language is a trait that I really strive for. The oral tradition also has simplicity, an extreme simplicity. There is something inside its simplicity that is a deeper code. I think you'll see there is a mix of the two cultures in my stories. The title story Voice of America has a classical inference for example. The girl is called Laura, and in classical Greek mythology Laura is Laurel. If you go back to Petrarch, his sonnets were dedicated to Laurel, and we're told that Laurel was a woman who was either married or inaccessible to him somehow. And I had that in the back of my mind when I was writing that story.
Your stories use a lot of different genres. Some are part parable, some are folktales, some verge towards crime writing. Was that intentional?
I think my stories are an amalgam. In the collection I tried to do all kinds of story.
Stories like Waiting and The Jajaweed Wife are set in conflicts that aren't named in the text. Did you have a particular conflict in mind?
This may sound crass, but in those stories I aimed for a certain universality, because, especially in the West, people tend to forget that we're first and foremost human, before we are African. And certain emotions are universal, certain emotions are human emotions, whether it's tragedy, whether its pain, whether it's conflict, and that's why those two stories are not set in any particular conflict in Africa. People think of Africa as a place of conflict and it's not Africa that is a place of conflict. The world is a place of conflict. I refuse to think of African tragedy. I think of human tragedy.
Are you happy to be called an African writer?
I am an African writer. I've noticed people tend to run away from that label, because of what the world associates Africa with. People think of Africa as a place of wars and conflict and dirt and disease. But Africa is also a place of laughter, it's a place of joy, it's a place of colour. It's a very vibrant place. I see myself as an African writer first and foremost. Ask me, do I think that as a writer I'm only writing about African emotions, and the answer is no. Human emotions are universal.
In Voice of America you capture the feeling of wanting something more, wanting something better, and expecting to find that abroad that is so prevalent in Nigeria. You were in England earlier this year. Does England compete with America as the Land of Opportunity in Nigeria's eyes?
It's funny, whenever I'm in the UK one of the things that strikes me is that the African immigrants who went to the UK at a certain point in time, especially in the '50s and '60s, went to get what they referred to as the Golden Fleece. They went to the UK to study, and then the plan was after studying, you go back home, you utilise whatever you've learned back on your home continent. That has changed. People who leave the continent now, whether it's for Europe or America, leave without any plans to come back. The West at large is the Land of Opportunity in their eyes, whether it's the UK or even Italy or Spain, people still think that the grass is greener on the other side. It's not just the UK, it's not just America. And what I try to do in Voice of America was to sew some doubt, to show the grass is not always greener. The reality is that there are struggles here too, all kinds of struggles and pressures that immigrants do not expect, that nothing prepares you for.
There's a second wave of Nigerian writing coming out now, a second wave of contemporary fiction following the post-colonialist writers. Why do you think we're seeing so many talented writers coming out in the 21st century? Is there something in the air in Nigeria?
There was military rule. And military rule choked Nigeria and Nigerian pride. Military rule was dictatorship. Military rule was oppression and obedience. Military rule was the command structure. Military rule was economic deprivation. Military rule was lack of access to education. Democracy has opened up avenues, no doubt about it. Another thing that has happened is the democratisation of expression through the internet. The internet has opened up avenues in another major way. So you find that these things have converged and now there is democracy we can talk, we can speak, we can open our mouths, we can criticise, we can write, which of course is a form of freedom, a form of self-expression which the military restricted. This renaissance is part of that. It's one of the gains of democracy and the internet.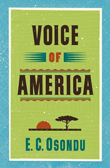 I was reading today about the new government's 'Bring Back The Book' campaign, in which Soyinka is playing a major role. Is it appropriate, given the poverty, high illiteracy rates and lack of a basic infrastructure in Nigeria?
I try not to be too sceptical or too cynical. 'Bring Back The Book 'is a good initiative. It acknowledges the fact the book was there before and that it needs to be brought back. It's great that the government is trying to show the children that reading and writing aren't just things you do to pass exams or to get rich and famous. Reading and writing are transcendental. But there are things that need to change before you start talking about bringing back the book. If people in Nigeria gain a hunger for reading, where are the books? Who is publishing them? Is there such a thing as a publishing infrastructure? Are there literary journals? Are there enough schools? Are teachers well-paid? What happens to the imagination of children in my country? Are there parks where their imaginations can go and feed? Are people aspiring to become teachers, to become readers, to become writers? Can the children read at night? Is there electricity in the first place? Or are they struggling to do their homework by the light of a lantern? The government should think about this first. There is so much that needs to change to create the kind of environment that encourages imagination. A childs' imagination is the most important thing we have. And it only takes flight in an environment that is conducive.
Many of the voices in your stories are female. In fact the men tend to be the immoral characters and the women the strong ones, in stories like Men That They Married for example. You've said before that you're a feminist. That's unusual for a Nigerian man. What made you a feminist?
Living in the West. I acknowledge that. It's also important to acknowledge that women did not always play the role in the West that they play right now. There was first wave feminism, there was second wave feminism, there was third wave feminism. There was a time when women didn't have the vote here. One of the things that you find in African society, which is touched on in Things Fall Apart, is that when a husband if asked, "How are your wives?" He replies, "They're quiet." There is something muted, something quiet, about the voices of women in Africa. But these are very important voices and they need to be heard as well. Men are the ones who speak, men are the ones who campaign, men are the ones you see on television. But all that is beginning to change. One of the most interesting things which is going on right now in Nigeria is that the President's wife is on the campaign trail and she's trying to campaign for her husband. We need to hear more and more voices like hers. That's what I tried to do in my stories. Let these muted voices be heard. The West has already gone through this phase and it's a phase that we need to pass through in Africa.
You're working on a novel at the moment, This House is Not for Sale, which is due out in 2012. How's it going?
It's going well. It's a different thing from the short story. The short story is a short distance race. You prepare a lot for it, but you get in and you get out. With the novel it's more of a marathon. You keep plugging away at it. But it's getting there. Hopefully it should be done.
Good luck with that. What's the plot?
It's bad luck to talk about it!
Oh, is it?
Yes. I don't know how often you go back to Nigeria, but one of the things that has happened in the past few years is that there have been scams where people try to sell houses that do not belong to them to people they perceive as gullible.
I've heard about that.
It's like trying to sell London Bridge to someone who has just come from the countryside. You tell him "Well, this is London Bridge, it's for sale, and I can sell it to you." It's the same thing with this scam. In order to prevent this, some homeowners put up a sign saying, 'This House Is Not For Sale.'
Yes, I've seen those signs in Owerri.
That's where the title of my novel comes from.
There was an opinion piece in the NY Times recently which I'm sure you read. Adaobi Tricia Nwaubani said that in Nigeria success is measured by how similar you are to those who have gone before you. The common attitude is, "If it already works, why bother to improve on it?" She said she was glad that the Kenyan writer Ngugi wa Thiongo didn't win the Nobel Prize in December, or his style would be endlessly copied by Nigerian would-be novelists, as Achebe and Soyinkas' are now. What's your take?
I think the situation is more nuanced than that. The question is this: What kind of books are being published and read in Nigeria right now? Actually what's popular right now is books on the power of positive thinking, how to succeed, how to make friends and influence people, how to become rich. I think what [Nwaubani] means is that there should be writing in all kinds of genres. After all the same country that produced William Golding also produced Agatha Christie. So I think that what is she saying is that literary fiction is great, but there should also be room for other kinds of writing. There should be crime novels, romance novels, not just serious literary fiction.
There's humour and irony in Voice of America. Perhaps [Nwaubani] would like to see more of that lightness of touch in Nigerian writers?
Yes. But serious literature is our inheritance. Writing in Nigeria started as being very ivory tower based. The majority of the first generation of Nigerian writers were connected to the universities. The literary journals were based in the universities. Achebe was connected to the University of Ibadan, Soyinka in Ibadan and Ife and Lagos. And what kind of writing comes out of the universities? It's hardcore literary fiction, so to speak. That's been a major influence [on Nigerian writing]. Also Nigerians hunger after success. So what people see is not the hard work, what they is see is the laurels, the affirmation that you get, the prizes and the accolades. The Nobel Price and the prestige. And they hunger for that. There are a lot of people who try to write. But actually they are not aspiring writers. They're aspiring after the fame that comes with being an acclaimed writer. And that's dangerous.
What are you reading right now?
A book that's published with a different title in the UK than it has here. It's called Little Bee by Chris Cleave (published as The Other Hand in the UK). I also have the collected stories of William Trevor by the side of the bed.
I know you said you found it hard to pick one book to take with you to a desert island. How about if you were allowed two?
Now, I have to think really hard. One of the books that has stayed with me for a very long time is a novel called Blindness by Jose Saramago, a Portuguese writer. It contains everything that I think is important. It's both a parable and a story at the same time. Picking a book to take to a desert island is like picking a person. It really has to be interesting! Saramago would be there, Achebe would be there. I'd need books that I could go back to often. Those are the two that come to mind right now. If you ask me the same question next week I'll probably give you a different answer.
You can read E.C. Osondu's Caine Prize-winning story 'Waiting' at Guernica / a magazine of art and politics