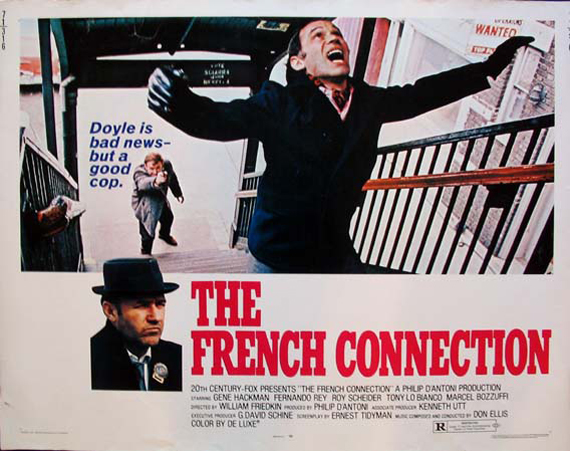 Real-life drug-busting narc Sonny Grosso was the inspiration for The French Connection, advised Coppola on The Godfather and cruised gay bars with Pacino. Story by Tina Bexson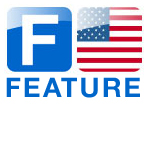 A dozen or so shiny, black suits and their flashy women were enjoying the exotic floor show of Manhattan's Copacabana nightclub, whilst the slick-haired man at the head of the table splashed the cash around. It was a sight that would change the lives of the two off-duty NYPD narcotics agents quietly sipping their drinks and surveying the scene from the terrace above.
The man with the dough was Pasquele "Patsy" Fuega, a major player in a Mafia-linked New York drugs ring. "I recognised a lot of the others as being dope pushers up in Harlem," Detective Sonny Grosso recalls. "I told Egan and he wanted to put a tail of the Patsy at the end of the night."
So Grosoo and partner Eddie Egan tailed Patsy and his bouffant blonde as they drove off on a stop-start tour of the Lower East Side, before heading across the East River and drawing up in front of a Brooklyn diner at 5am. Suspicion was aroused and they set up round-the-clock surveillance and wiretaps. That was just the beginning. During the next four months they uncovered an operation that had 50kg of heroin being smuggled from France to New York every six weeks for a quarter of a century.
The investigation culminated in one of the biggest drug hauls in American history, worth a mega ¢32m, all thanks to a chance encounter in a nightclub in 1961.
Shoot forward ten years, and chance changes Sonny Grosso's life again. Up-and-coming filmmaker Phil D'Antoni and maverick director William Friedkin decide to turn the case into a film, The French Connection, based on Robin Moore's factual book of the same name, and starring Gene Hackman and Roy Scheider as Egan and Grosso (renamed Jimmy "Popeye" Doyle and Buddy "Cloudy" Russo). Once released it became a worldwide box-office hit, winning five Oscars and beating A Clockwork Orange and The Last Picture Show for best film. It had it all: realistic locations, spontaneous camerawork, an unromantic portrayal of policing, and unbeatably pacey action. All of which proved ot be a major catalyst in the revival of the cop genre in the '70s, evident in movies such as Serpico and Dirty Harry.
The French Connection's authenticity was down to advice from the experts. Friedkin immediately hired Egan (who died of cancer in 1995) and Grosso. Not only were they the film's inspiration – both played small roles – but proved unbeatable technical advisors and location scouts. In fact, they were cinema's first cop consultants, earning $150 each for working every day of the 60-day shoot as well as continuing 12-hour nightly shifts with the NYPD.
It wa the weeks in pre-production that helped dictate the raw undertones of Friedkin's feature. Not only did Grosso and Egan grow up in East Harlem, it was also their beat, they knew the score. And in the weeks leading up to the shoot, Hackman, Scheider and Friedkin were taken on a journey they would never forget.
Grosso: "We let them run through the whole gambit with us: the investigations, arrests, even the paperwork and court appearances so they could see us testify. In the beginning they were all shocked by what they saw.
"The first time we hit a shooting gallery it was on 110th Street and 5th Avenue, that's Harlem. There were about 20 people shooting p. One was a massive woman, about 260 pounds, with a tube around her arm and the needle still jabbed in a vein.
"They came with us when we hit the bars and interrogated people. No one knew they were actors and we let them question the dealers and addicts so they got to feel comfortable dealing with them as though they were policemen. That's why the movie stands up so well, they'd done it for real."
In one of two Harlem bar scenes, the extras were all cops posing as drug addicts and pushers. In the other, they were all off the street. "They were people Eddie and I had busted at one time or another. We went to see them at some centre where they were trying to re-habilitate themselves and when we asked if they wanted to be in the movie, they all jumped at the chance. It was that which gave it a real wild smell."
There were a couple of gun-running scenes, so Grosso and Egan taught them exactly how to hold and fire the weapons during sessions at the police firing range. "They both used our guns in the film, too. Scheider also wore my watch and ring so he felt really comfortable. He wanted my shorts, but I wouldn't let him have those."
Scheider was, of course, an excellent choice to play Grosso – same build and colouration; and he hit the right note as the careful detective known for seeing the dark side to situations, hence the nickname "Cloudy" (given to him by Egan). Grosso was the perfect antidote to the flamboyant, risk-taking Egan who mastered disguises such as a hot dog vendor, a deaf mute and a priest. He was nicknamed "Popeye" for his constant "popeying" around Manhattan's drinking holes. As Grosso says: "He was a real character, way out there, and a great cop."
Egan's idiosyncrasies are marked out early in the film. His bizarre method of confusing suspects during interrogation by asking them whether they "picked their feet in Poughkeepsie" is used in the scene when Hackman, dressed as Father Christmas, questions a young guy he and Scheider had chased through the streets. Grosso, having witnessed this so often during the ten years they worked together, hoped Friedkin wouldn't use it. But he did. "Friedkin loved it. So did Hollywood. They lapped it up, so did the public," he groans.
Hackman didn't lap it up, however. Grosso: "Hackman got all disturbed the first time he saw us arrest and lock up a guy. He kept saying, 'I'm not a copy, I shouldn't be involved in this.' Then, when we took the guy to court, he couldn't wait to get him a hot dog when he was hungry, but Eddie was having none of it. I tried to explain that we had to arrest and bring to court 30 people a month, and bring in another 130 for questioning. If we bought everyone a hot dog, we'd be broke. About three weeks later, he saw the same guy in another shooting gallery. Then he started to get the idea."
Hackman was far from ecstatic about portraying such an unconventional and sometimes prejudiced cop, and became increasingly irritated by Egan's Irish "charm", recalls Grosso: "Eddie was always teasing and chastising Gene. I think Gene had a bit of a problem with the character at the beginning. But as time went on I think he found that there were many similarities between them. When I saw the final cut I was amazed how much Hackman had become Eddie. It gives you the respect you have to have for actors who, with the proper research and direction, actually become the people they play, such as De Niro in Raging Bull."
It was a great true-life story for the big screen, but the mechanics of filmmaking meant artistic licence was employed to ensure optimum visual effect. The famous scene where Hackman chases an L train was based on an actual chase in which Egan and Grosso tried ot keep ahead of a subway train between Penn Station and Grand Central so they could catch the drug-dealing Frenchman as he got off. To make it more visual, D'Antoni and Friedkin got Hackman to chase an L train which ran above ground along an elevated railway line. A kamikaze stuntman drove the car, driving flat out whilst weaving through the traffic to keep up with the train. The inspired filmic version of this event makes a great action sequence and culminates with Hackman shooting the unarmed Frenchman in the back. Then there's the ominous and frenzied climactic shoot-out, giving a suitably ambiguous ending to the complicated tale.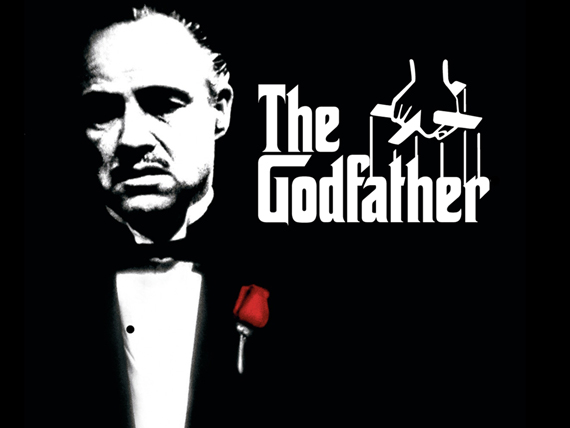 Grosso's new vocation as technical advisor didn't end here. While Friedkin was completing the final shoot of The French Connection on Wards Island, Francis Ford Coppola was preparing to shoot the interior scenes for The Godfather nearby. Friedkin took Grosso over to meet Coppola. "Friedkin told Coppola that he couldn't make a movie in New York without 'Grosso and his gorillas', so I was hired on the spot. I found locations, showed them how to search, hammered the crowds, drove cars and provided 75 cops as extras as well as members of my family for the wedding scene."
Grosso made two small appearances in The Godfather as Phil, one of Captain McClusky's (Sterling Hayden) cops. The first was outside the hospital when McCluskey orders him to lock up Michael (Pacino) and he says: "Give him a break Captain, he's a war hero. He's not mixed up with the mob." They had to do about 18 takes. "I wanted to kill myself," laughs Grosso. "Because I was acting with Pacino and Hayden, my voice went up in the air like a woman being chased in a dark alley. I learned how difficult it is to be an actor."
"Phil" was also one of the four guys who shot Sonny Corleone (James Caan) in his car by the tollbooth out on Long Island. "I said to Coppola, 'If four buys are shooting at him with machine guns each holding 45 slugs, not only would you not find Jimmy Caan, you wouldn't find the car. They'd all be completely blown away.'
"The next day Coppola called me over, he was such a gentleman, and said: 'I thought about what you said Sonny, but Jimmy Caan is bigger than life in this movie and we've got to kill him bigger than life.' I still thought he was making a tremendous mistake, but I was dealing with reality and he was dealing with movies. Not only did I learn that he was right, but I also learned that that scene ended up being one of the most memorable in movie history."
It was on Cruising (1980) that Grosso really came into his own as a technical expert. Reunited with Friedkin, he worked with Al Pacino tracing an undercover cop's troubled journey into Manhattan's S&M gay underworld to fish out a crazed killer. Grosso had spent over five years working undercover on all kinds of cases, including a community of deaf mutes (for which he had to learn sign language) and homosexual rings. "We took Pacino out to the gay clubs in Greenwich Village to show him how to operate in that world, so he could observe and get a feeling for how people act."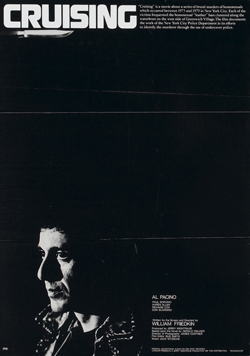 But just as Hackman and Scheider would never know what it was really like to work as a narcotics agent, to live immersed in the overlapping worlds of the cop and the mobster, Pacino would never experience the reality of undercover work. He would never know what it took to actually get results, nor would he ever have to master the psychological tactics, or experience the fear.
"Apart from mastering your cover story, the biggest thing is to know how to get information without anyone realising; also, to know how to remember faces, times, locations so you can go back and complete a report. You've got to remember to adopt all the characteristics, too. It's stupid, but I was once trying to buy marijuana in East Harlem. I wasn't smoking because I don't smoke, and a guy came over and asked if I wanted a cigarette… I almost said 'no'."
Then there's the decision on whether to take protection. "You're often afraid to wear a wire or carry a gun into the bars because women will pat you down or touch you in all different places when they hug you – they're told to do that to check if you're carrying. So you need to be really creative about where you're gonna carry a pistol.
"I was once searched when I was carrying a gun in my crotch, they never pulled my pants down, but it got pretty hairy. I don't konw what they would have done if they'd found it. Same goes with a wire. I'd wear it in a real strategic spot running down the lining in the back of my jacket. They won't always pursue a search if you have a good line of crap, but you've got to have the bravado to call their bluff. I don't want to make out this is 007, but it's a dangerous job."
Grosso went on to advise on many other movies as well as being story consultant on numerous television projects, including Kojak, The Rockford Files and Baretta. He formed his own production company, Grosso-Jacobson Communications Corp, in 1980. They've produced some of the most successful TV movies and action series sold worldwide, starring big names such as Martin Sheen and Paul Sorvino.
Still, doesn't he miss the danger of being a cop and the thrill of the chase? At least that dry sense of humour is still evident in his reply: "What I do is I go once a month to a precinct and the cops let me slam the cell door a few times. Every cop says you get an orgasm when you hear it close."
This article originally appeared in Hotdog magazine. Many thanks to Tina Bexson for permission to republish.