As Google tackles the content farms gaming their system, the ebook platform has become the newest territory for ripp-off content. Vanessa Zainzinger talks to Mike Essex, author of an influential post on the topic, about the war on spam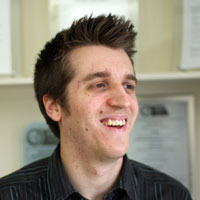 Mike Essex has really hit a nerve. One post on UK-based digital marketing agency Koozai's blog had authors, journalists and publishers jump up in shocking revelation and created a wave of 'oh-my-god-look-at-this articles' all over the web. The big epiphany was ebook content farms. While ebook platforms like Amazon's Kindle store, Apple, Smashwords and Lulu have given aspiring authors a chance to publish their work quicker than ever, they are also making life worryingly easy for scammers. With little or no copyright detectors, no barrier stands between someone else's content, the copy-and-paste function and an upload button. These online stores are full of plagiarized content.
It is hard to believe just how quickly and easily stolen content is up online and ready for sale. Even more unbelievable is how little attention has been given to the problem. The concept of content farms is old hat since Google 'fought' the likes of them with its now infamous algorithm update Panda, yet the farms' business re-location has left ebook vendors unimpressed. The spam-attack could not have come as a surprise, Mike Essex tells Spike in an interview about his views on the issue.
The search specialist says, "it would have been naive for Amazon and other providers to not predict that their systems would be manipulated, as any open system that allows anyone to add content will always be ripe for manipulating. Amazon have to fight con artists everyday through their marketplace by trying to stop people selling counterfeit goods, so they are already aware of many of these problems via this channel."
Content farms are companies which create thousands of pieces of low quality content each day, targeted to search engines. Their profit is made from advertising revenue. The content farm issue became a real trend last year with the rise of Demand Media and Answers.com. The system works just as well with ebooks, as long as nothing hinders "farmers" from pumping out books filled with content stolen from blogs, Wikipedia or other ebooks and submitting it without being scrutinized.
"I think the issue has remained hidden so long because people tended to look at content farms as a means of getting advert revenue and links to a website. For ebooks the only benefit is to gain revenue from ebook sales," Mike explains. He suggests that the sales factor will make the liability to quantity over quality even worse than it was with conventional content farms. Some spam authors flood the stores with thousands of low quality books, selling their copied and pasted rubbish for 99p each and gaining considerable profit from it. Searching for Manuel Ortiz Braschi in the Amazon Kindle store, for example, will provide you with 3,162 results for strikingly useful titles such as How to Take Care of Your Pet Iguana, How to Adopt a Baby or – my personal favourite – 30 Writing Tips for ebook Authors: how anyone can become a better writer by following time tested writing strategies. He might actually have some insight on that last one.
"It's the exact same model as with content farms, but at least with content farms readers didn't get conned out of any money. This is actually much worse," Mike tells Spike.
When the content farms seemed to be taking over the web's search results, Google reacted with Panda. Panda is a change in Google's algorithm which is meant to punish search rankings for websites that produce low-quality content. The search engine strives to scan the web for original content and to present that before any duplicates. "Without the system other people who copied the content would outrank [the original], and that's the risk that the ebook marketplace faces if it doesn't enforce a similar set of checks." Mike compares Google's fight against content farms with the dangers for the ebook market: "Original authors will be beaten by stolen versions of their content."
The only warnings to rely on are negative reviews by ripped-off customers, but complaints are rare for purchases of merely 99p. The really efficient way to tackle the countless amount of undetected scams in the ebook marketplace lies with the providers.
"As a bare minimum, providers should automatically scan the web – or work with a company like Google to do the scanning – to identify the instances of stolen content." Mike also suggests the use of brand monitoring to the sites selling PLR content. PLR (Private Label Rights) content implies the right to use content written by somebody else as if it were your own. "This problem is driven by sites that sell PLR content, which lets you bulk buy low quality articles. [ebook vendors should] either get them shut down or block the content from being sold on their stores."
That all providers do have options to report books on their stores for low quality or stolen content raises the question of their responsibility towards legitimate authors selling in their stores. Ultimately the authors are those who suffer from an easily manipulated system. They are not only being pushed back in search results, but also losing potential readers who are disappointed in low quality purchases and lose trust in ebook channels.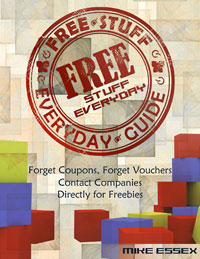 On the other hand, authors themselves might just lose patience with ebook providers Mike claims. "Another possibility is that authors will simply move away from large aggregators of content like Amazon, and will sell their content via their personal website instead. This removes you from the competition and gives authors a much better place to prove their content is good and not just mass produced garbage."
An ebook author himself, Mike Essex's book Free Stuff Everyday Guide is available on the Amazon Kindle store. His advice for young ebook writers: "If authors do decide to stay on aggregators, they will need to do more to stand out. As their content is digital they should send as many free PDF copies out as possible in order to get a buzz going. This will lead to reviews on the aggregators – which add authenticity to the book – and real people writing real coverage of the book on other websites".
Readers are more likely to search online for information on a book before purchasing it, as their trust in cheap ebooks is increasingly declining. Despite the channel's problems, giving new authors a chance to be published and discovered is certainly a system worth keeping, given that ebook providers themselves begin to protect their platforms and their authors.
Further Resources: