Jacob Knowles-Smith considers whether gender politics have lost their direction and clout through the prism of two recent books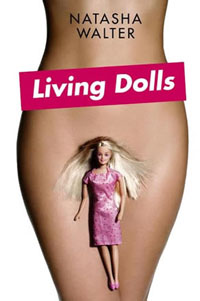 Anyone who has even the briefest acquaintance with nightclubs in recent years will have seen girls dressed as Playboy bunnies in almost just their underwear, replete with stockings and suspenders, quite as frequently as one will see girls who are, indeed, dressed only in their underwear or a bikini. Perhaps less often, one will see girls on dance floors kissing each other in order to garner male attention. The latter scenario usually creates quite a scrum of groping limbs where not an eyelash is batted by either side – though some may be fluttered.
Of course, it could be that this reviewer consorts with the seamier side of society but, more probably, it illustrates that the subjects of Natasha Walter's book, Living Dolls: The Return of Sexism, are commonplace in modern life. The same also goes for pornography, strip clubs and, probably less common, but not much more taboo, prostitution. In her chapter about pornography Walter gives statistics from a 2007 Canadian report showing that 90 per cent of boys aged 13-14 and 70 per cent of girls the same age had viewed pornography, so it's no great stretch to imagine that most people have seen porn at some time (take a look at Spike's most popular articles). No stag night, or business lunch, for that matter, seems to be complete without a visit to a strip club – but if that doesn't do it for you, then why not take a plane to Amsterdam to really see the groom off with a bang, so to speak.
Indeed so commonplace are these elements discussed in Walter's book that to object to them is viewed as the highest prudery. Therefore, it is testament to Walter's skill that she is able to maintain a non-judgemental perspective throughout the book and repeats that there is obviously nothing wrong with the desire to appear attractive and that, with something like pornography, it is the individual's choice whether to enjoy it. And it would seem that the promoters of lad's mags and pornography alike are keen to emphasise that the whole thing is a matter of choice.
It is this idea of 'choice' that Walter opposes: the choice to be 'empowered'; the choice not to be stuck in a dead-end job if you can use your body your make more money; the choice to divorce emotion from sex (both professionally, if you are, say, a pole dancer, and in your personal life); but it all seems to boil down to the choice to accept the notion that, in order to be a liberated modern woman, you need to be hyper-sexualised and turn yourself into a parody of a glamour model or even an R&B performer – this misogyny repackaged as feminism. As one burlesque performer interviewed in Living Dolls puts it, "serving up misogyny with a tasteful package of feathers". Whilst more literal in the burlesque dancer's case, it nicely illustrates how this has become part of the status quo, right down to the marketing of the provocative Bratz dolls to little girls.
The two most prominent arguments about working in the sex industry seem to be of the 'it's just a bit of fun, and everyone wins' kind or the 'it's unfortunate that they have to do it, but they do get paid' kind. If we discount the idea that women get into it because they like sex as risible (though that could be one reason for initially entering the business), money is obviously the chief preoccupation and is an understandable concern. But, as Noam Chomsky points out, arguing that it's a good thing because they get paid is like arguing in favour of sweatshops because those workers (usually women) are paid and consented; and that we need to eliminate the conditions where women cannot get good jobs. There is, of course, the caveat to that argument that not everyone can be a doctor or a lawyer and, taking our society as we find it, some people have to perform minimum wage jobs – so what are they to do? Not counting exceptions such as Jenna Jameson, who produces her own pornography films, for every performer whom we might think of as well paid, imagine how much money the owners of production companies make. Even the most autonomous female performer, director or producer is still fuelling the needs of an industry that, in the vast majority, caters to the male desire. As Chomsky flatly states, women in pornography are "degraded as vulgar sex objects" and this is echoed by Ellie, a lap dancer interviewed in Living Dolls, "If you say it's really degrading, and you did that, it says so much about you, or it feels as if it does. But it is degrading."
In 1971 a debate about feminism (filmed as Town Bloody Hall – see link below) was held at the Town Hall on West 43rd Street in Manhattan. Speaking were prominent proponents of feminism and women's rights Jackie Ceballos, Jill Johnston, Diana Trilling and, the biggest draw, Germaine Greer. Chaired by Norman Mailer (described by Greer as an embodiment of "the most powerful figure… in male elitist society, namely, the masculine artist") on his best form, the atmosphere captured in the film almost crackles with passion, there's something of the rock concert about the whole event and I struggle to imagine a packed hall with such intensity of feeling, banter and heckling flying between Mailer and the audience, happening today. In 1970 Clive James, in a review of The Female Eunuch for The Observer, airs his concerns that the real message of Greer's work will be obscured by the deluge of publicity surrounding the author. Is there any room in the modern media for feminism between Katie Price busting out of the gossip column and 'boys will be boys' stories about the sexual practices of footballers?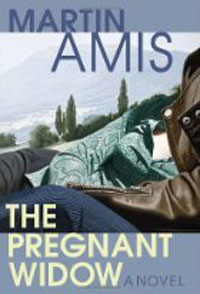 So has feminism stalled?
One might be led to think so by Martin Amis's last novel The Pregnant Widow, which suggests that the sexual revolution somehow lost its way, and by the somewhat shrugging acceptance of the empowerment theory by people like pornography director, Anna Span: "Women are exploring their bodies more". However, one of the most affecting voices in the book, a teenage girl called Carly, rebuffs this idea. For Carly the pressure placed on young women to conform to a certain type of image of womanhood is "just like you don't have any choice". Thus, the only 'choice' women really have is to conform.
Another girl points out that she didn't have the voice to speak out against her friends, boys and girls, that she didn't know there was anything wrong with the pressure put upon her, like Carly, to look a certain a certain way and become sexually active. This seems to be the crux of the matter, girls need to be equipped with enough knowledge to speak out when they feel objectified and not just about the biology of sex. As Walter says, there is nothing intrinsically with wrong with strip clubs, porn, etc. but, while they can be fun, "in the current context, in which women's value is so relentlessly bound up with how successfully they are seen as sexually alluring, we can see that certain choices are celebrated, while others are marginalised, and this clearly has a major effect on the behaviour of many men and women". As for men, obviously one could never, nor would want to, stop them desiring sex, but if, as Walter suggests throughout, women are truly empowered at an early age, given the full range of real life choices available to them and taught that they don't need to be, or idolise, so-called sex symbols, then perhaps that way there can be a complimentary, gradual effect on the male psyche.
The point is, however, that feminism cannot be rushed and is, and always has been, a continual struggle. Walter points out that those who criticize the status quo suffer opprobrium and are branded with that most disdainful tag of 'elitist', hopefully it will be clear from this article that this author is not afraid of such things.
Further Resources: