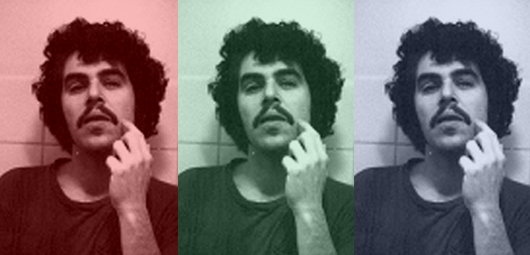 Like many of his generation Peter Weissman recalls the '60s as a halcyon period of his life and, like his peers, came of age during this revolutionary era marked by social, cultural and political change, relayed in the memoir, I Think, Therefore Who Am I? Dolly Delightly investigates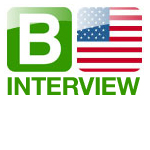 Peter Weissman was involved in both the political scene and the hippie drug subculture, was arrested demonstrating against the Vietnam war and lived in New York's East Village, trying to find himself whilst experimenting with drugs. During the 30-odd years it took him to complete I Think, Therefore Who Am I? he lived close to the people and locales of that past, documenting the odyssey of discovery and confusion, catalysed by psychedelic drugs.
Weissman went to Boston University for a graduate degree in journalism but left as soon as he could. He later completed his thesis, entitled 'Trends Toward A New Age', in 1971. He lived for a time in Berkeley, with its transplanted hippies and former political activists, and for the past 20 years in Woodstock, New York, the town associated with the festival. He has earned a living as an educational researcher, teacher, marketing clerk, postman, reporter, press secretary for a politician, gardener and as a freelance copyeditor for major publishers, which he now does from his country home.
I Think, Therefore Who Am I? (published in 2006) is the first book in a triumvirate, and has recently been translated and published in Italy under the title Penso, dunque chi sono? The second, Digging Deeper, was published 2010 and begins where the author's psychedelic memoir ends, as he re-enters a world he once took for granted. From there, Weissman takes the reader on a coast-to-coast trip, sardonically observing himself as he presents a slice of the '60s generation negotiating the '70s in discrete, short stories. Weissman is currently working on the third and last book in the series.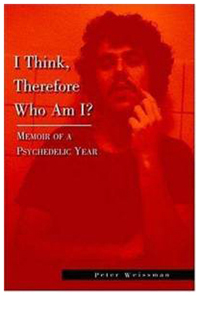 You document your interest in writing in I Think, Therefore Who Am I? but what do you think was the first impulse that set you on the course to being a writer?
I wrote a poem in fifth grade which was published in a mimeographed school magazine. I remember feeling quite proud, but I didn't think of myself as a writer then. I didn't keep a diary or a journal at home, I didn't read books (nor was I read to). In fact, I was always behind in English at school. Not surprisingly, in retrospect. A more formative writing experience occurred a few years later when I was in the seventh grade. A teacher by the name of Mr Lipmann showed an interest in my writing bringing to light the possibility that maybe it was something I could be good at.
Why did you feel compelled to record your experiences by writing a memoir?
I've been writing so long you'd think I'd know the answer to that. But I don't, other than to say that I'm an expressive type, primarily a verbal person, as oppose to, say, a visual or an auditory one. As for recording my own experiences, it seems I have a need to explain myself. Also after giving up writing for a while I came to the conclusion that I needed to write because if I didn't I went a little bit crazy.
Interestingly enough, some psychologists have claimed that the creative urge is a kind of neurosis. Would you agree?
I've heard that, usually in connection to a psychological exercise to determine whether or not the alleviation of neurosis interferes with the tension necessary to create. I myself conducted an experiment of sorts one winter, about 10 years ago, to test the claim that writers are compelled to write and found it to be true as without it I felt I lacked self-actualisation.
Your memoir records a time when you were heavily into drugs. How did you get into them and do you recall the first time?
A friend who read it told me that although I was in that world, I was never actually of it. I'm still thinking about that. I began, I guess, like many others of the '60s generation, smoking pot on weekends while in college. At the time, it was a daring thing to do and those who did it considered themselves as outsiders… It loosened me up. In fact, a few years later I was eager to try psychedelics, to see what all the fuss was about. And it was great, for a while. You'll never hear me apologise for it.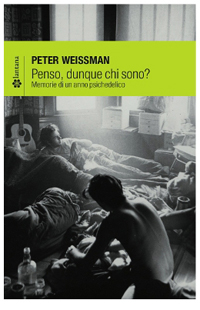 When's the last time you smoked a really good joint?
A long time ago. I don't do it anymore. Among other reasons, it left me fatigued and sluggish, and as a result I couldn't accomplish much. And when you get older – or at least as I've gotten older – accomplishing things becomes more important than getting high.
So what do you do for kicks nowadays?
Kicks? Too exciting a term for what turns me on nowadays. Between professional freelance book editing, which I enjoy immensely, and my writing schedule, I spend most of my time on the seat of my pants. Other than splitting wood, I'm still trying to come up with something challenging to do over the winter, which lasts about five months here in upstate New York. In the other seven months – spring, summer and fall – I like to bicycle. Now that I think on it, it was something Henry Miller also enjoyed in his later years. He once said his best friend was his bicycle, a bohemian-made track bike he bought from a six-day racer at Madison Square Garden.
Going back to your experience of drugs, do you think the artistic vision is enhanced or distorted by hallucinogens?
I don't think it helps you be a better writer. For one thing, you have to know your craft, or vocation, to do it well. For another, whatever "creativity" consists of, it is, you might say, a drug in its own right, and mixing drugs is never a good idea. But it can be helpful in terms of perspective, and in moving from one place, or angle, to another, since that itself can catalyse new perceptions, ideas and thoughts. But so can travel or any number of things such as abruptly waking up at three in the morning and finding yourself in a sudden crisis.
What other things have then catalysed new way of seeing and thereby influenced your writing?
Good question. It makes me go back and catalogue what would be the most important influences in my life. Certainly, the psychedelic drug experience, and the bleak aftermath, which compelled me to begin anew, in many ways, some documented in the follow-up to I Think, Therefore Who Am I? called Digging Deeper. What I considered my "spiritual studies" had an effect, but also getting married which led to all sorts of realities, good and bad. The overall conclusion I arrived at can be boiled down to a quote by Michel de Montaigne who said: "Lend yourself to others, but give yourself to yourself".
Are all the characters in I Think, Therefore Who Am I? based on real people? Have you had any feedback from any of them?
Yes, they're all real people: in both I Think, Therefore Who Am I? and Digging Deeper. I did meet some people from I Think, Therefore Who Am I? years later, but no, I haven't had any feedback, except from one character who was of the opinion that everything we experienced back then was make-believe, worthless, and there was no reason to dwell on it. The epigraph to my memoir is a quote by Jiddu Krishnamurti who said: "The one true vocation for many is to find out what is real". So you can imagine my incompatibility with my former acquaintance. In fact, I'm short on patience with people who insist on leading the unexamined life. So I didn't try to reconnect with him again.
You recorded the time and milieu of late 60s New York with acute perception. I know you grew up in Queens, could you tell me a little bit about that, and how/if the city inspired you at all?
Where I grew up – one of the "outer boroughs" as they're called – I could have been a hundred miles from what people think of as New York City, which is Manhattan Island. So I can't say I was inspired by the city; I only knew it as my own uninspiring middle class neighbourhood. I was not entirely foreign to Manhattan, because I commuted to high school there from Queens for three years – an hour and a half each way – which made me familiar with the details and indignities of a more congested urban environment. And, like a tourist, I'd visited a few landmarks and gone to a few off-Broadway shows.
But finding myself on that Island after college, for the first time in my own apartment – in the East Village, a wonderful, motley neighbourhood of small bookstores and coffeehouses – was a wonder. I loved walking the streets, coming upon hidden nooks, the sense of a more adventurous life, even when I wasn't participating in it except as an observer. But that alone, in contrast to my previous life, was a windfall to creativity, and in that sense the city did indeed inspire me.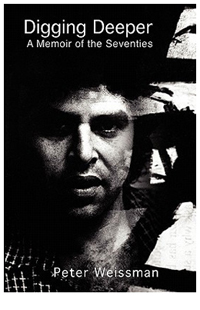 Your memoir is set entirely in the realms of the city and among real people, yet the line between fiction and reality sometimes seems blurred. Is it something you set out to achieve?
No. In fact, my initial conception of the book was to tell my story as directly as possible, including the drug scenes, though the line between reality and fiction was difficult to discern at times. This was a challenge I attempted to meet with realistic description, dialogue, and a somewhat removed narrator who was, among other things, more ironic than his younger self. I wanted to capture a particular state of mind through my characterisations of others, as well as places and scenes. As George Orwell pointed out, truth is not absolute but a writer should strive to report what he thinks it is. In trying to capture the hyperawareness brought on by psychedelic drugs, however, I did couch my perceptions in mythic interpretation, which is not exactly real. My characters are themselves, but their qualities are redolent of gods and goddesses. As I noted at the end of one chapter: "The gods on Olympus had not been perfect. They were human, after all".
You have clearly been influenced by various things, but do you credit any one writer with an influence on your literary tastes?
I guess I'd have to say Miller, for his anecdotal style. Louis-Ferdinand Céline for his stream of consciousness prose. I also like Orwell. Raymond Chandler and Ring Lardner taught me it was okay to be funny. For a while, I was taken with Albert Camus and to a somewhat lesser degree by Sartre, which encouraged me to be the existential writer I am, but with a dollop of irony that is entirely my own.
I did write to Miller once, when I was trying to get someone to take me seriously. I did that with several writers I admired, but he was the only one to respond. He did it in longhand on his own stationery, which had an inscription about the eels in the Sargasso Sea. I have it somewhere in my filing cabinet, and one of these days I'll probably find it.
Miller always wrote about what he knew, do you think an artist's "experience" has any weight on the quality of his work? Can one write good books about a subject he has no feeling for?
I suppose what you learn influences what you write, and I think you have to get "into" it to convey what you believe. But I don't think our actual experiences have anything to do with whether we write well. Anyone can see more or less deeply into their own lives, whatever the content of those lives may be.
What is your concept of the creative process per se? Would you agree with Leo Tolstoy's suggestion that writing is "the transmission of a feeling which the artist has experienced"?
I agree with that, but then I don't write what would be considered fantasy. Although I do enter a trance of sorts while writing or at least the preliminary stage of it feels like that. The second stage, in my own process, consists of editing – finding more satisfying words or phrases to what was written in the trancelike, cathartic stage. Adding and / or subtracting sentences, paragraphs and ideas is all part of the writing process but I guess you probably know that.

Further Resources:
Dolly Delightly's review of I Think, Therefore Who Am I?