In the newly-revised edition of his book The Music's All That Matters, music journalist Paul Stump finds acceptance of the last musical taboo – progressive rock. Jason Weaver bends an ear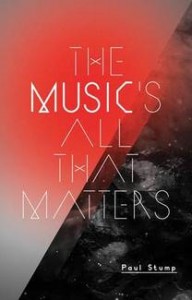 In his Spike review of June 2000, Stephen Harper reckoned Unknown Pleasures the definitive work on Roxy Music for many years to come. Its author Paul Stump followed with books on Gentle Giant and John McLaughlin, and a stint writing for The Wire magazine. But in 1997, as Brits draped themselves in Union Jacks and went 'mad for it', Stump also put out a book on the last remaining musical taboo – prog rock. That book, The Music's All That Matters, has just been reissued in a revised edition.
Casually dismissed as a footnote or gag, progressive rock was by then represented by footage of Rick Wakeman, dressed in a cape before banks of keyboards, surrounded by skaters, performing King Arthur on Ice. As if the whole of reggae could be summed up by 10 seconds of Red, Red Wine or Zidane's football career with that head butt. Rock documentaries focused on Bowie, throwing in a brief clip of Keith Emerson humping a Moog for comic effect. If Stump's mission was to salvage something good from the critical gloss the genre had become, it wasn't without its problems. As the author notes, the 'progressive' element was partly defined by its inquisitive, catholic taste and predicated on extending the boundaries of rock's musical vocabulary. This diversity makes definition a contentious issue: "if the present writer had a fiver for every time he'd been asked to define the genre since publication of the original… he wouldn't have had to write this updated edition". Whereas the first edition was "the reopening of a post-mortem into the demise of a musical form and a cultural moment that twenty years before had seemed unwaveringly permanent", by the time of this revised version it seems reports of prog's demise had been premature.
So what is progressive music, then? For Stump, it is as much an ideology as a sound, focused on "the autonomous, creative individual, writhing in protean struggle with oppressive forces". The inheritance of these Romantic ideas extends as far as the influence of symphonic forms on the music. Chapter Nine profiles four figures "who made individuality their own personal virtue – and the grammar of their whole creativity": Peter Hammill, Robert Fripp, Anthony Phillips, and Mike Oldfield. Despite misgivings about 'progressive' as a sonic style, the book follows a clear trajectory. Rock music began to experiment and expand its boundaries very early on. The Who were writing 'operas' and Vanilla Fudged stretched 'You Keep Me Hanging On' into strange new shapes. Pop borrowed from the blues and then jazz – the Coltrane influence on 'Eight Miles High', for example. Progressive was a consequence of this youthful curiosity and now wanted to absorb classical, symphonic forms. The author likens Deep Purple's clumsy experiments with orchestra to Asian Dub Foundation's recent disaster at the English National Opera. Proggers like Keith Emerson made similar blunders but they learned quickly, synthesising disparate techniques at a more structural level.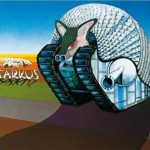 The Music's All That Matters begins with a character sketch of England, the Land ohne Musik (land without music) as the Germans used to say. Against this, Stump sees progressive rock as an endearingly ramshackle, DIY effort to heroically transcend the English suspicion of pretension. "It proved that the British could be brave, even if they got it wrong." We first meet 'the Canterbury scene' of the Wilde Flowers, whose members – including Robert Wyatt and Kevin Ayers – gave rise to Soft Machine and Caravan. All the proto-elements are here: the slippage of boundaries between jazz/blues influences and English pastoral. This rural idyll comes to the fore with the Incredible String Band and before long we follow a handful of bands to the new counterculture clubs UFO and Middle Earth, where the focus shifts to Pink Floyd. In fact, Floyd recur throughout the book as a kind of barometer (for good or for ill). Whilst the likes of Clapton were busy emulating the Delta blues, the fledgling progressives turned towards something more English and more eccentric. Married to this is a fascination with the possibilities of technology, creating a peculiar kind of retro-future. Some of Ron Geesin's work might serve as an example. The book takes time to profile European groups: Focus, Magma, and Italy's PFM, and gives solid coverage to the most ideologically progressive bands of all, such as Henry Cow. Nor will you Gryphon and Gentle Giant fans be disappointed. The generous discographies open up a lifetime of listening discovery.
There's no whitewash and roughly half of The Music's All That Matters is concerned with downfall and excess. It is a remarkably even-handed book. Stump is here not so much to shatter myths and cliches, as to complicate them. He questions that prog rock was a hijack of the proletarian music business, masterminded by a gang of toffy-nosed public school boys, or that it was a movement of the classically-trained slumming it for rich rewards. Progressive was made up of a rag bag of disparate characters and was a markedly provincial phenomenon: Procol Harum had roots in Essex, Jethro Tull in Blackpool, The Moody Blues in Brum, and King Crimson in Bournemouth. It could, however, be sexist and unconsciously racist. John Peel likens it to a club, where women were tolerated as photographers, journalists or eye candy – basically props to make the men look better: "We thought we were being fantastically generous to women, letting them in on what we were doing. Even Germaine Greer, who was a very frightening woman then, appeared with no clothes on in the underground press and everyone thought it was brilliant". Pete Sinfield: "We all write one groupie song. We shouldn't. But we do". Attitudes to women were cloaked in a Pre-Raphaelite obfuscation.
At this point, the music business was really still an infant, retrospectively described as "amateur". Touring was hard and often thankless. According to Bill Bruford, who gets many of the book's best quotes: "Yes lived like a fire brigade – all packed into this one place, in this constant state of readiness. Nobody could go anywhere in case we got a call to say we'd got a gig in Skelmersdale. I can see Jon Anderson now, on the staircase in Munster Road, screaming down the phone, pouring invective on agents, managers, promoters, demanding more money, for the petrol, whatever… Anything to keep his fledgling band alive. And God bless him, he did keep it alive". What made the difference was students. The LP became the dominant form in 1969 and a flush of new universities brought subsidised venues, crying out for any entertainment. The questing, progressive bands were tailor made. As audiences increased, so did record company interest, and soon labels were setting up progressive imprints. For a while, it was hard not to get signed. And, with the terrifying success of Tubular Bells, the suits really began to pay attention.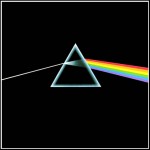 For Stump, it is Dark Side of the Moon that signals a change – the first album as brand, not released but premiered. By 1973, we are entrenched in the age of the concept album. Tales From Topographic Oceans, ELP's Tarkus and Trilogy, The Lamb Lies Down On Broadway. Is Tull's Aqualung a concept album or a parody of a concept album – surely making it a concept album squared? Always the man to make the right call, Fripp disbands King Crimson.
Not so for Floyd, whose Wish You Were Here marks, for Stump, the beginning of the end. This sluggish record is out of touch with a changing social climate, its technological perfection inhuman. These young, rich rock stars turned their back on Britain's harsh economic climate and started to work in exile. The book is keen to defuse the myth of punk that still holds sway in the 'official' version of events. In Stump's version, social forces were already well established when an opportunistic punk movement filled the void. At the time, he argues, punk served a useful function for journalists which has been accepted without question. Not only were many punks ambivalent over progressive music but the opposite could also be true. Phil Collins: "I thought Punk was a great idea – like someone shaking an apple tree until all the bad ones fell off and you'd just got the good ones left… so when they came along and said all that lot are crap, I was agreeing with them. And then found out that they thought we were like that too, which was a drag…"
The final nail, according to Stump, is The Wall: "The raspberry at the end of the dream". During the '80s, Genesis shed all excess, mutating into a pop band, Peter Gabriel discovered rhythm and progressed in an altogether leaner direction, and Yes teamed up with The Buggles (to Stump's general horror). Fripp demonstrated his infallible instincts as Crimson returned with Discipline and the influence of New York's art rock. After that, The Music's All That Matters can only detect a weak pulse – It Bites, Pallas, and the progressive elements of metal. He finds a progressive element to Prince and history is replayed as farce in Marillion. The success of France's Musea label suggests that progressive had gone underground, existing as a resistance movement. Until, that it, this new edition. These days, there are BBC documentaries (one of which Stump appeared in). The author attaches the progressive tag to a number of artists from Muse and The Mars Volta to Goldfrapp and Joanna Newsom. Some of these puzzle me. Anyone familiar with Serge Gainsbourg's '70s work will know where Air were coming from. Radiohead have done as much as anybody to rehabilitate the genre. One only needs to hear King Crimson's Red for confirmation.
This is a dense book, erudite and entertaining. I can't vouch for the facts but it is also extensively researched. I've had my opinion changed on books, films, and art. But, just as no amount of persuading will make me like figs or feta cheese, I don't think an argument has ever changed my taste in music. Several times, I found Stump's description of a record so exciting, I'd put the book down and have a listen. But I just couldn't hear what he could. The music, it seems, is all that matters. I have long loved Wyatt and Fripp but ELP are still dreadful to these ears. However, whilst The Music's All That Matters might not have changed my listening, it has cured my prejudice and now, at least, I feel I understand what these groups were trying to do. I may not like it but I can respect it. Job done, Mr Stump.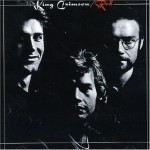 Q&A with Paul Stump:
The book gets quite tetchy about what we might call 'progism', a blanket stereotyping of the genre and its erasure from official histories of rock. Was your aim to paint a more complicated picture of an oversimplified subject? Why does it matter?
It was to try and clarify a few things, certainly for people who hear this horrible catch-all term 'prog' – and are drip-fed contumely about it. I'd like to redress the balance by trying to point out that some of it is quite good, and why it's quite good. I think this matters a lot because people still concentrate too much on rock as high-energy, urban youth music whereas as people like Robert Wyatt and Chris Cutler point out, it has within it the creative potential – and the kit – to provide much more of a rounded cultural experience.
You cite Edward Macan and a number of writers who have tackled the subject since the first edition. What differentiates your book from their approach? How did you own attitudes shift between editions and since the book was republished?
My book isn't as musically-literate, and that's to my shame. Mine should and will, I hope, be read alongside work by the likes of Macan, Kevin Holm-Hudson and John Covach.
I worked in a record shop between '88-'92 and we sold a lot of albums by Yes, Genesis, Focus, ELP. Many of them pricey Japanese imports. Friends of mine were into Pink Floyd throughout the '80s. By the mid-'90s, bands like Suede and Ultrasound were flirting with the genre (perhaps superficially). Do you think that it ever really went away?
By the mid-'80s it was practically dead, at least from the point of view of young bands trying to do musically ambitious things. Sales-wise, I think there was always a niche market, and the advent of the CD helped enormously.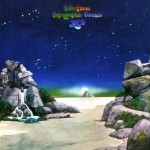 Most of the hurt from within the progressive camp seems to stem from a sense of hypocrisy, that the new wave liked a lot of the stuff it pilloried. Why do you think the punk myth endures?
It still amuses me whenever I read of or hear of punks who were into Van der Graaf Generator and what-not. As for punk mythos, it endures because it's easier to play – and for A&R men to sell, and because in this country we despise any kind of public expertise or style – the phrase 'no-one likes a smart arse' is a kind of unofficial national cultural motto.
Bill Bruford has talked about simplicity being the default mode of pop, which people like him keep trying to complicate. How would you make the case for complexity in a culture that is deeply suspicious of pretension?
If you read people like Adorno and Horkheimer, and their discourses on Schoenberg and the 12-tone music of the 2nd Viennese School, it's clear that to glorify simplicity and comprehensibility over complexity actually renders a class or a culture powerless. But of course that's regarded as elitist thinking now.
Prog was perhaps an inevitable development: a young art form testing out the limits of possibility in an industry flush with the possibilities (and cash) of a relatively new format (the LP). There was a similar situation in the 80s where people like Talk Talk and David Sylvian were given record company licence to experiment
Quite. Frankie Goes to Hollywood were another good 80s example; ditto Propaganda. There are acts – Sigur Rós, Joanna Newsom, Air, The Samuel Jackson 5, Mastodon – who are being given enough rope, which is refreshing. I think it's notable – and reflects well on them – that they don't go down the kind of operatic sword-and-sorcery overkill route that, say, most death and prog metal takes simply for the sake of reviving a kind of '70s never never land.
Perhaps people mistrust the progressive impulse because bands always don't know when to stop. What starts out as an exciting experiment in form eventually leads to grotesque lab monsters, or the sterile pursuit of technique as an end in itself. Perhaps Fripp has the right idea, breaking things up before the rot sets in. Do you think progressive music had reached its outer limits or is the mission incomplete?
Fripp was and is not just a formidable musical intelligence but a man of good taste. He did the right thing by KC time and again – although Bill B might not agree with me unreservedly – and I think that while Bill B says there's already 'too much' music, the number of potential chords and the number of scales, the time-signature permutations, the potential of digital technologies etc mean that a logical acme can never properly be attained, certainly not in the way we have come to think of Progressive. I guess it's the way we think about the genre that I deal with in the book as much as the music…
Spike covered your Roxy Music book and you've written pieces for The Wire. Do you still have an interest in long form journalism? Do you plan any other books?
Very much still interested. It's a source of income to back up my disability benefits – I had a stroke in 2008 and need the money – I have to write one-handed, mind. Ideally I'd like to follow in the footsteps of two heroes of mine, Jonathan Meades and the American historian Paul Fussell. But I want to escape the rock niche. My next planned book is on the evolution of 'improving' adult education for the working classes from Owenite utopias onwards.
https://www.youtube.com/watch?v=WziHTTy_MCs
Further Reading:
Stephen Harper's review of Unknown Pleasures