Spike's brief travel guide to legendary films studios around the world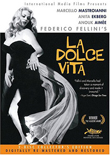 So far, 2011 has been a bumper year for the film production Pinewood Studios Group. The company has just announced a 31% rise in pre-tax profits and now plans to invest in British low-budget filmmaking through direct funding. Chief executive Ivan Dunleavy said, "Although our financial commitment to each film will be relatively small, we can, in addition, offer British films access to the world-class facilities and production expertise at Pinewood and Shepperton which would normally be beyond their budget".
The studios, most commonly associated with the James Bond franchise, has also played host to Star Wars, The Dark Knight, the Carry On films and many other blockbusters. Thanks to increasing demand, a new 30,000 sq ft stage will be build by the second half of 2012, at an anticipated cost of £5.1m.
Last year, Pinewood expanded overseas operations in Hamburg, Berlin, Toronto, and Malaysia. In February, the group announced another outpost, Pinewood Indomina Studios in the Dominican Republic, in response to the growing Latin American market. The 25-acre site is expected to be complete during 2013 and will include a 75 sq m tank for water and ocean scenes.
A World Tour of Film Studios
01 Studio Babelsberg, Potsdam-Babelsberg, Germany: Next year sees the centenary of the oldest large-scale film studio in world. It's first notable films were expressionist masterpieces such as 1920's The Cabinet of Dr Caligari. A year later, the studio passed into ownership of UFA (Universum Film AG), the central production company of the Weimar Republic. They made Metropolis and a handful of other German classics before falling under the control of Goebbels in the early 30s, effectively becoming a propaganda unit for the Nazis. After the war, DEFA (Deutsche Film AG) was established in the former East Germany to produce over 800 films, and which now have a film library at the University of Massachusetts. Post-reunification, the studios were privatised with a tangled succession of companies.
The DEFA Film Library at UMass
Official website of Studio Babelsberg
02 Atlas Studios, Ouarzazate, Morocco: Looking something like a painting by de Chirico, the Atlas Film Studios is over 91,000 sq m of desert and abandoned sets, such as 'the Colosseum; from Gladiator. Although Ouarzazate was used to shoot Lawrence of Arabia and (yet again) Star Wars, an actual studio was not constructed until the early 80s. The site contains Egyptian tombs (from The Mummy) and a labyrinthine 'Kasbah'. A curious simulacrum, one might expect Baudrillard to locate one of his books there. Tours to the Studios are great fun, although some tourists are disappointed by the disrepair of the sets, perhaps expecting the equivalent of Universal.
Photo essay by Steve Davey at vtravelled.com
Moroccan location agents for filmmakers
03 Barrandov Studios, Prague, Czech Republic: Largely the work of Václev Havel's father and uncle, and founded in 1931, Barrandov became the biggest Czech studio. It was during the Prague Spring, however, that the New Wave graduates from FAMU (the Film and TV School of The Academy of Performing Arts in Prague) started to gain international attention (most famously Miloš Foreman). As with the early French New Wave, these films engage in a playful renegotiation of cinematic rules and dark humour is used to counterpoint social realities. Czechoslovak film has distinct differences from the nouvelle vague, however. Amadeus was made there in 1984. After the Velvet Revolution in 1989, American directors began to use Barrandov's facilities, starting (appropriately) with Steven Soderberg's Kafka, his 1991 follow up to Sex, Lies, and Videotape. Dozens of films have subsequently shot there, including Casino Royale and The Bourne Identity.
Time article from 1967 on the Czechoslovak New Wave
Official site of Barrandov Studios
04 Ramoji Film City, Hyderabad, India: The mother of all film studio complexes (and holder of the Guinness record at 8.1 sq km) is 1996's RFC in India. As well as the 500 sets, Ramoji is also a major tourist destination with hotels, convention facilities, and an amusement park. For filmmakers, every service is available off the shelf – ready locations include an airport, hospital, streets and railway station – and RFC can even put together a budget. The motto is "Walk in with a script and walk out with a canned film".
Ramoji Film City official site
05 Cinecittà, Rome, Italy: 'Hollywood on the Tiber', as it has sometimes been dubbed, Cinema City is mythical in film history. Like Babelsberg, Cinecittà's past is entangled with fascism. Mussolini's head of cinema originally founded the site in 1937 with the express purpose of making propaganda films (with the slogan "Cinema is the most powerful weapon"). Financed by the state, it was a vast location with the most sophisticated facilities of the time. It also formed an almost allegorical function, similar to Speer's Nazi architecture, of an idealised model city. Instead of a fascist modernism, however, the Cinecittà milieu gave birth to some of cinema's most daring intellects, including Antonioni, taking cinema and its investigation of urban existence into breathtaking new territories. Fellini made films there for 40 years. More recently, Scorsese made The Gangs of New York at Cinecittà.
Cinecittà official site
Ehsan Khoshbakht's 'Notes on Cinecittà'