London-based indie rock band The Boxer Rebellion are proof that even in the fragile, fickle beast of the music industry, sometimes, with enough belief, a strong unity of purpose and most importantly a huge blessing of talent, the good does finally triumph. Russell Mardell interviews the band's Todd Howe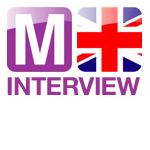 Independent since their only record label fell apart, the week their blistering debut Exits was released in 2005, they managed to not only overcome that setback but flourish in the freedom where many bands would have floundered, building a career on strong reviews, an epic live experience and a trio of albums that effortlessly blend majesty and ferocity with subtly and beauty.
Their self-released follow up Union, led out by the barnstorming single Evacuate, garnered great success through iTunes, helping them become the first unsigned (read: independent) band to enter the US billboard top 100 albums chart through digital sales alone, and with this years momentous, The Cold Still released under their own label Absentee Recordings, they look likely to take that success to a whole new level.
With the label going bust so soon after the release of Exits, there must still be a feeling that the record hasn't had the life it deserves?
It was more of a relief than anything. We were stuck in a deal that just wasn't right from the start. I'm extremely proud of that record and I always will be. It was disappointing for all of that to have happened to us but at the time we had to focus on writing new material and moving on. We decided to go underground and not resurface until we had a new record, one that we thought would be able to get where we needed to go. It took nearly four years but we got there. It was honestly quite a struggle and I have a real love / hate relationship with Union because of how long it took and how hard we worked to get it done.
Many bands would have gone under after similar situations, what was the driving force that kept you all together?
We always lead with "stupidity" in answer to that question. It really is a case of the four of us wanting nothing more than to make music and knowing that eventually we would find our audience.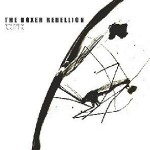 The success Union had on iTunes must have been so rewarding after the problems with Exits. Had iTunes always been a consideration or did they approach you?
iTunes approached us. They were fans since the first demos in 2004 and emailed saying they wanted to promote the record. We hadn't even finished it but it gave us the kick up the ass. That's when we decided to re-record 'Forces' and 'These Walls Are Thin'. We mixed it in six days, mastered it on the Monday and uploaded it on the Tuesday. Three weeks later it was at number one on the iTunes chart. We'd changed management literally the same week that iTunes got in touch and it was a combination of things that led to 'Evacuate' being the global single of the week. That was an incredible week.
It seems wrong calling you an unsigned band now; with all you've achieved on your own, the term seems redundant.
That's the main reason we started Absentee Recordings. Personally I hate talking in those terms. People were saying "I can't believe these guys aren't signed!" when we were basically running our own independent label, just without a name. We sold enough copies of Union in the first few weeks of release to remain independent. We were flown to America to meet labels, wined and dined and realised it wasn't for us. Nothing felt right at the time. We're not closed to partnering with a label in future but we're very proud to be independent right now.
The music industry in the UK, seems to need to label bands 'the next…' presumably one great advantage of being independent is not having such external interference?
Bands being branded 'the next…' makes me almost physically sick. I've seen more bands be the next this or that and they're not around anymore. It's all bollocks. The only pressure we have is the pressure we place on ourselves to make better albums. We have complete creative freedom, if we didn't we surely wouldn't have released The Cold Still.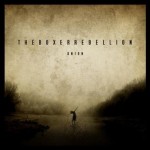 You recently featured in the film Going the Distance and this year saw you performing on the Letterman show, how did the two events come about? Do you get a sense of how the US is responding to you? Is it different to how you are seen in the UK?
The response in the US has been incredible. I'm saying that after two sold out shows in NYC and another in DC last night. The other shows are starting to sell out before we get there so it's just getting better and better. The movie came about after our first show in LA in 2009. Some New Line Cinema people were there and asked if we could write a song for the film. We met the director in NYC a few days later and it changed into us actually appearing in the film. It all happened quite quickly. Letterman was down to our PR company in the US. The Letterman people liked us and offered us the slot about two weeks before. That show was quite an achievement for me, I'd watched the show a lot way back in the day, mainly for the bands that were on it. It made a big difference to us to actually do it. There just seems to be less formulated opinions about us outside the UK, which is still hard to accept given we are from there. We consider ourselves a British band, regardless of our origins. It's frustrating because we know a wider audience is out there in the UK and we just keep getting blocked along the way. Our UK fans are amazing though.
You've never stood still musically and each album has a very different feel to it. Is it a conscious thing when you record a new album, the need to be different from the previous one, or is it simply an organic process?
We don't do it for the sake of it; it starts from not wanting to repeat ourselves. The Cold Still just took on a certain feel when we were writing. There were some dark times in the middle and I think 'Caught By The Light' may have been the turning point. That song was really profound in the process for me and even now I find it a thing of beauty. Nathan truly excelled on this record both lyrically and in his delivery. The Cold Still is about as organic as it gets for us. Almost all of the songs were written in the rehearsal room and stemmed from ideas we had when all of us were there.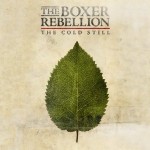 You worked with legendary producer Ethan Johns on The Cold Still how does such a relationship start? You also recorded most of the album live, was that a completely new experience for the band?
We recorded a version of 'Both Sides Are Even' at Fortress Studios (where we'd recorded Union) and I was really disappointed that it sounded just like Union. It was partly that but we knew that if we did the new record the same way we'd miss the mark. It was all about doing the songs justice. We discussed who we wanted to work with and Ethan was really the only one on our list. We sent him the demo and he said yes immediately. His approach of recording us all live was fantastic and it's the single biggest reason it sounds so different from our previous albums.
You've got a very loyal fan base, I wonder whether part of the reason is the fact that you are to some extent a band built on word of mouth? People are coming to you because of the music. As a band that must mean a great deal to you?
I think the word of mouth has a great deal to do with it and I think we'll rise above as a direct result of it. The crowds at shows have been incredible everywhere since the new album came out. We never take anything for granted, especially our fans. We spent so much time being kicked while we were down that even now its hard to shake that feeling that no-one is going to come to your show. Maybe I should get over that now…
Further Resources:

Russell Mardell is a playwright, scriptwriter and filmmaker based in the South West of England. Having trained in film production, he went on to write and direct the low-budget films Burn and Cool Blokes: Decent Suits. His theatre work has included the recent plays The Seventeenth Valentine and Freestate, both of which premiered in London. Silent Bombs Falling On Green Grass is his first collection of short fiction. He is currently at work on his first novel, has two stage plays ready for production and is in pre-production on his next film.
About Silent Bombs Falling On Green Grass: "Welcome to Mewlish Lull – the sort of town you pass through on your way to somewhere else without even noticing it exists. This debut collection of short fiction presents a bizarre portrait of a world just to the left of reality. In 12 stories and with a cast of oddball characters, through the most absurd of comedies, the darkest of nightmares and those quiet moments of madness that live within us all, Silent Bombs Falling On Green Grass takes us to a strange town where anything could happen… If only you could fit in. But sometimes being an outsider is the only way to be…"
Silent Bombs Falling On Green Grass is available from Troubador Publishing.