Jill McGivering is a BBC foreign correspondent and has reported from all over the world, including some of its poorest and most conflict scarred countries. In Far from my Father's House, her second novel, she employs her wealth of experience in the field to tell tale of Layla, a young Muslim woman, and the destruction of her family life by the Taliban. The author answered a few questions about her life and career as a writer.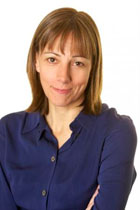 As a foreign news correspondent for the BBC you've travelled all over the world and must've seen horrifying and extraordinary things: can you give us examples of humanity at its best and at its worst?
I have witnessed first hand many instances of the horrific treatment of vulnerable people in my work as a correspondent: young girls being enslaved to work as prostitutes, babies being bought and sold, the mental ill being kept in chains and villagers murdering fellow families because they're from a different caste or religion. And that is not counting the suffering and violence associated with armed conflict and, in a different way, with natural disasters.
It would be easy to have a cynical view of human nature. But what heartens me is the knowledge that I am not the only person who finds such stories distressing. In all these environments, I have come across many examples of people who are brave enough to take a stand against injustice and fight for other people's rights and safety, often at great personal risk. I've also seen great acts of kindness – for example, families who are desperately poor themselves but who willingly take in a family of strangers and feed and shelter them, just because they are in need – or, during murderous riots, people who risked their own lives by intervening to try to defend those under attack. In a less direct way, it is also humbling when I have broadcast a report and afterwards "ordinary" people, who live thousands of miles away in a different culture, get in touch with me to ask how they can help or how they can send money to the people in need.
You're currently based in London: do you prefer to be at home and travel on assignments, or do you prefer long-term postings abroad, such as those in Delhi and Washington, DC? Would you like to leave the UK again and, for that matter, do you consider the UK your home?
I definitely consider the UK to be home. I was born and brought up here and my family lives here – and has done for as far back as we can trace the family tree. I loved living overseas for almost all of my 20s and 30s. It was exciting and I learned so much about other cultures, about people, about news and, of course, about myself. But now I am very happy to have the best of both worlds: living in London but having the chance to travel often for work and pleasure.
To what extent are the characters, locations and situations described in your novels based on your experiences as a journalist?
I try to draw on elements of my own experiences to give my novels credibility and authenticity. My real life experiences help me, for example, to give a strong sense of place and describe what a particular environment feels, smells and looks like. It also feeds the books in terms of developing key themes and ideas.
My first novel, The Last Kestrel, is set in Helmand Province during the current conflict and it would have been really hard to describe a village in Helmand, give a sense of the local culture and reflect an experience of a journalist who is embedded with the British military if I hadn't experienced these things for myself.
But it's also extremely important that the actual events, the plot lines and characters are all fictional. It's almost a case of knowing a place to start with – then taking a big step away from the real world, going into the imagination and only then starting to write. Also plot is very different from real life and needs to come to reasonably satisfying resolutions and conclusions.
Far from my Father's House is a case in point. I've spent time in relief camps in North West Pakistan, interviewing people who have escaped from communities which had been taken over by the Taliban and some of the stories I heard and the women I met made me inspired, some time later, to sit down and imagine a set of fictional characters and the journeys they might take.
Do you write your fiction with an agenda? That is to say, are you trying to create a work of art or raise social issues? 'Both', of course, is an entirely reasonable answer.
I don't want to pursue an agenda. That would imply for a start that I thought I had the answers – and a theme in the novels is that no-one really does. Agendas are too simple. The moral landscapes in all my novels are very grey. There are no good or bad characters. The characters are all people who are doing the best they can to survive and to pursue their dreams in very difficult situations and while they are coming under immense internal and external pressure. I'd like readers to have a sense of the humanity of these characters – with all the complexities and struggles that humanity involves. So they're not intended to deliver simple social messages – that would be unrealistic and too convenient.
Who are the writers that you admire and enjoy?
I used to love Virginia Woolf when I was a teenager – especially To The Lighthouse. Her use of language was so lyrical and groundbreaking. More recently I've really enjoyed the novels of Sarah Waters – probably Fingersmith is my favourite – for their clever plotting and very clean but evocative use of language.
Cormac McCarthy's The Road blew me away when I first read it. It's harrowing but also a very moving examination of a man's love for his child.
One of my favourite recent books was Wolf Hall – a very worthy winner of the Booker Prize. She has such a gift for narrative and for character. I felt bereft when I finished it – and can't wait for the sequel to come out.
Do you feel that any of them influence your style?
I suspect that all these years as a working journalist have influenced my style more than other writers. My writing used to be more lyrical when I was younger and I was interested in language for its own sake. Now I see language as a means to an end, not an end in itself. The narrative and the characters matter and the words only serve them. Journalism also taught me the discipline of sitting down and getting on with it.
Finally, as a journalist, do you think the recent phone hacking saga will make the public wary of the media as a whole, or reinforce trusted organisations like the BBC?
There've always been good and bad journalists, some who are very ethical and some who are less so. I think the public has the sense to realise that good journalism is valuable, in fact essential, and needs to be safeguarded. The current scandals are a terrible shock for the profession but hopefully it will lead to wider debate about what's acceptable and what isn't, what's genuinely in the public interest and what is not.
---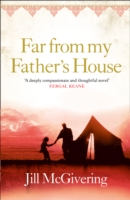 As McGivering says, all her characters are fictions pulled together from strands of reality and this is most evident in the central character of Layla who is presented to us through the first person. The author gives Layla a very convincing voice which makes the relationship between the girl and her family so engaging, and equally evocative are the descriptions of Pakistan itself. Layla is educated as the son her father never had and sometimes wishes that she indeed been a boy so she could work and travel as the men of her people do. Gender inequalities are a central theme of the book but McGivering is able to avoid ever sounding like a preaching churl of Western values who thinks Muslims have everything wrong.
Layla's father attempts to resist the Taliban but, despite his courage, his school is crushed by the oppressive agents of that glorified crime ring. There are more attacks on education later in the novel, highlighting that under all totalitarian regimes freedom of thought and expression must be crushed in order to protect the thugs who would seek to control every aspect of their supporters' lives.
Ellen, a British journalist, and Jamelia, Layla's father's first wife, are the other two voices in the book – this time in third person. Sometimes it can be a distraction switching between first and third perspectives but one must ask oneself would anything be lost if it were written in one or the other? In this novel the answer is yes, if the novel were written all in third person then we would lose the keen insight into Layla's thoughts and feelings; conversely, if it were written in first person from Ellen's perspective this would be too easy for McGivering.
Throughout the book the author builds tension well and the opening chapters are an immediate hook for the reading – Layla's fear of being seen by Taliban supporters, even on the first few pages, is especially well rendered. The events surrounding Ellen are narrated equally vividly, however, certain plot twists were somewhat too loudly signalled: the use of the character Adnan by the Taliban and the involvement of the sinister aid huckster Quentin Khan, for example. However, Jamelia was another credible character who lent her strength and wisdom to the men of her family and struggles to overwhelm their inertia in the face of the Taliban.
If there was an off-putting branch of the narrative it was the relationship between Ellen and Frank; this felt superfluous to the overall plot and was not required to keep the reader engaged. One might say that this novel was aimed towards a female audience but the lives of the women themselves are remarkable enough to stand without a love angle.
Perhaps the book could have probed further into issues such as equality for women and education for girls but, as she says above, McGivering does not write with an agenda and literature is not an engine for social change. It is enough to have written a satisfying book that encompasses mystery, adventure and suspense whilst making you think – and all set in a country which every Westerner thinks they know, but which might yet yield some surprises.