There's nothing new about writers using real crimes for research, but Ray Hollingsworth's involvement in the high-profile murders of Ipswich working girls became a lot more personal. Jeanette Hewitt met the author to find out more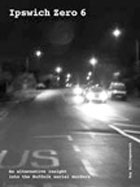 In 2006, my hometown of Ipswich was catapulted into the global media by a serial killer preying on the working girls of the red light district. In 2011, Ipswich Zero 6 was published, a personal and factual mix of real-life documentation, poetry, filmscape and scintillating records of conversations with the police, the media and the girls themselves.
Ipswich Zero 6 was born out of Ray Hollingsworth's original idea for a screenplay–part fact, part fiction–set in the Ipswich underworld. For accuracy, Ray spoke with the women and, from the excerpts in his book, they were honest and willing to talk, and didn't seem to mind that Ray was basing his writings on them.
I read Ipswich Zero 6, along with Ray's previous book of poetry (Dirty Blonde at the Cash Machine) and although I'd followed the tragedy on the news when it was happening, I discovered a lot more from the book and my subsequent conversations with Ray. It portrays these women as human beings, not simply prostitutes. The book goes straight to the heart of the story, beginning with the realisation that girls were going missing, some of whom Ray had gotten to know on a personal level. It narrates how Ray, at one point a low-key suspect, offered his help to the police as, from his research and subsequent friendship with them, he now knew these people and the area very well, and becoming almost a regular on Sky News as an on-the-scene correspondent.
Interestingly, the book is broken up into 6 parts. 'Mediascape', a general background as to what was happening in and around Ipswich in December 2006, Ray's interviews and correspondence with the media, the arrests that were made and the subsequent charges brought against Steve Wright. The second part, 'Voices', includes conversations with the girls, mostly between the summer of 2005 and spring 2006; a collection of interviews which are sometimes humorous, some frightening, some touching but each brutally honest about the lifestyle these girls have chosen. The 'Soundscape' section is an eclectic mix of thoughts and poetry set against a backdrop of audio, which one must imagine and embrace when reading this part of the book. For example, the sounds range from an amusement arcade and police sirens to heart monitors in a hospital. 'Poetics' was written between the summer of 2005 through to 2007–a collection of poetry, again, very honest and beautifully written.
'Soundscape' is probably the section that captured me most of all. At Ray's own admission, the idea for the film was born out of a failed relationship that made him turn to the twilight underworld of Ipswich, a deliberate form of escapism on his part, and one that he described as becoming almost an addiction. It is very clear at this stage that the line between the film and reality blurred somewhat, and it is hard to tell at points which is real and which is the fantasy. This however, makes reading all the more compelling. The final instalment of the book, 'Reflections', is just that: reflecting. Ray's ideas on how some of the lives of these women could have been saved are especially poignant.
I met with Ray a few weeks after reading the book. For authenticity and to set the scene, we arranged to meet outside the convicted killer's former home. Steve Wright's old house is in the heart of what was the Ipswich red light district. It is now, I'm assured, defunct. Ray's interest in crime scenes was apparent immediately, as he asked me if I would like to look behind the house, the car park area, which had been cordoned off on his previous visits around the time of the murders. As we surveyed the area and discussed what Ipswich was like at that time, Ray talked animatedly about his involvement with the girls. He was very much a friend to them, at a point in his life where I deduced he also needed a friend. Some of them stayed at his home, although never for longer than about eight hours, he pointed out, as this was when their drugs would begin to wear off and they would need to hunt again. Sometimes he looked after them in an almost fatherly way, washing their hair, feeding them and sometimes there was sex. Although Ray freely admitted to having sexual relations with the women, I got the impression this was not first on his list of priorities. These women were people first in his eyes, prostitutes to him almost as an afterthought.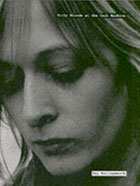 Ipswich Zero 6, like all of Ray's previous five books, is self-published. Prior to our interview, I read that Ray received one rejection and never tried again. As somebody who kept battering at the publisher's doors for almost ten years before my work was accepted, this difference of opinion interested me. I asked Ray why he had not pursued more publishing houses. His answer was that he "doesn't like the publishing industry". As Ray is more centred towards poetry, he confessed that he found the British poetry industry rather political and, as his work is quite edgy, he felt he wouldn't stand a chance at getting his foot in the door and being accepted. Rather than waste time, he simply published his works himself, which I found refreshingly honest and true to oneself. I also asked Ray if he had to seek permission for the use of the content in Ipswich Zero 6 or whether he had a free reign on it. He didn't know, and didn't much care!
As we spoke, I discovered that Ray has a passion for crime scenes, in particular those that are unsolved, or where a miscarriage of justice has occurred. He told me of extensive research that he has done on the case of Madeleine McCann and Jeremy Bamber among others. We discussed theories and case points in great detail covering a lot of subjects, most of which Ray still has a hand in.
What impressed me most is Ray's drive and determination. If he wants something, he goes after it with a vengeance. After completing Dirty Blonde at the Cash Machine, for example, he was in London with a friend, when he saw a woman walk past and knew instantly she was the model that he wanted to portray the 'blonde' in his book. He followed her, waiting whilst she went into MacDonald's and when she emerged, he approached her, telling her that he had followed her and explaining his interest in her. Some young women would have run at this point, but Ray has a direct, honest way of speaking, getting straight to the point and posing no threat whatsoever. This lady, Julie Patterson, was the model featured in the photo shoots for Dirty Blonde. Another example of Ray's persistence is his marketing of his book. By telephoning Waterstone's himself and delivering stock, he succeeded in having the major book retailer stock Ipswich Zero 6.
There are many adjectives that one could use to describe Ray and his slightly off key-style of existing both in life and in his words: crazy fool, fearless, determined, passionate, admirable. Take your pick. My conclusion is that more of us might learn to live like him.
Further Resources: