Titan books have released their second omnibus of the Daily Express comic strips based on Ian Fleming's James Bond novels. Francis J. Okolo gives the debrief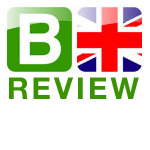 A cursory flick through the illustrations in this wonderful collection sends you hurtling back to a pre-swinging-'60's London of oak-panelled offices, old school ties and gentlemen's clubs. John McLusky's drawings prove a prescient bridge between the Bond of Fleming's imaginings and film producers Broccoli and Saltzman's (initial) vision as portrayed by Sean Connery in their highly successful film series.
McLusky's artwork has a tangible air of Bondian authenticity, he gets the visual details for  the character just right. "The comma of black hair over the right eyebrow" comes straight from Fleming's description of Bond, whom he often said resembled a young "Hoagy" Carmichael – look him up! Yet, at the same time, some of the granite jawed/two-fisted resolve in the sketches are eerily suggestive of Sean Connery. There has been some speculation as to whether McLusky's illustrations may have influenced the casting of Connery in the first place. Outlandish as that may seem, it's worth remembering, McLusky  produced the first of these strips in 1958, four years before Bond's debut Dr. No hit cinema screens. In many ways, the Express strips would provide the visual template for Bond and his world. Also striking is how often the strip pictures echo the eventual look of those early Bond films. It is tempting to imagine they could have been useful storyboards for EON's set design and production teams.
This second omnibus brings together Fleming's later novels which include some of the highlights of the series. On Her Majesty's Secret Service and You Only Live Twice were the final two books in what is often referred to as the "Blofeld trilogy" – Thunderball being the first. The Spy Who Loved Me was a not wholly successful attempt to have the story told from the POV of the female protagonist. The Man With The Golden Gun was Fleming's last completed novel, while Octopussy and The Living Daylights were collected short stories released posthumously.
By the time he was writing these books, Fleming was in rapidly failing health. As a result, the novels and lead character acquire a dark, introspective quality. This tonal shift, though never reflected in the film series (which, post-Lazenby, would descend into gadget riddled slapstick) is very well conveyed in the McLusky/Horak comic strip.
Alongside the novels themselves, this omnibus release is a wonderful reintroduction to the character of Bond as Fleming originally imagined him.