As Dylan turns 70, Robert O'Connor travels back up Highway 61 to untangle the myths and legends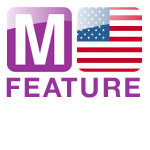 "Where did you come from, Cotton-eye Joe?"
That's the first question Studs Terkel asked Bob Dylan on his legendary radio show in 1963. Bob didn't really answer then, and he hasn't really answered since. He's given hints, and ever since Toby Thompson's attempt in 1971, biographers have tried to find out where Bob Dylan came from. They know where Bobby Zimmerman came from, but Bob Dylan is a bit more elusive.
Bobby Zimmerman was a motorcycle riding rock-n-roll playing greaser when he arrived in Minneapolis in 1959 as a student at the University of Minnesota. By the next year, he had become Bob Dylan, the folksinger, the would-be troubador who idolized Odetta and Woody Guthrie.
http://www.youtube.com/watch?v=xscVJAYL0wo
It's not clear when Bobby started using the name Bob Dylan – stories range from October of 1959, when he began playing at the Ten O'Clock Scholar, a coffee shop in Dinkytown where the local musicians hung out. Others say he started using it when he was still at Hibbing High School. The most common story is that he adopted it after the poet Dylan Thomas, while others claim it was in tribute to Matt Dillon, the main character on Gunsmoke, which he was a big fan of.
Legend runs through Bob Dylan's life story, and the many biographies of him are all very different because of these stories – some of them made up by Bob himself. Right when I was finishing up this piece, Bob had a rare post on his website explaining his recent trip to China, saying at the end that there were a gazillion books on him and encouraged anybody who knew him to write their own.
Highway 61
"Dylan is a genius, that's all. He is irksome and irritating, very much the Chekhov genius. He is not more complex than most people; he is simpler.
I knew when I met him that he was very talented… He walked around like a young Shelley"
– Harry Weber, who shared an apartment with Bobby Zimmerman and "Spider" John Koerner
When Bobby Zimmerman started to become Bob Dylan, he was a high school greaser with slicked hair, a leather jacket and he loved riding through Hibbing on his motorcycle, usually with his girlfriend, Echo Helstrom, riding behind him. He had dreams of being a rock star like his hero Little Richard. In his high school yearbook, he says he dreamed of joining Little Richard's band. He started visiting Minneapolis and the Ten O'Clock Scholar regularly in the fall of 1958. He visited so often that Echo broke up with him around the same time.
At the beginning of 1959, Zimmerman was in a band called the Rockets with Monte Edwardson. He may have also been in a band called The Satin Tones. He saw Buddy Holly live at the Armory in Duluth on January 31 – four days before Holly's death in a plane crash.
In June of 1959, according to Bobby Vee, Bobby Zimmerman was working as a busboy at the Red Apple Cafe in Fargo when he joined Vee's band The Shadows as a pianist. He insisted on being called Elston Gunn. He left after Vee decided he didn't need a pianist, though other accounts claim Vee kicked him out because he could only play in one key.
University Avenue
"If you try to figure out anyone like Bob you will only discover that there is more and more that you simply can't figure out"
– Hugh Brown, a friend of Bob Dylan and a regular at the Scholar
That September, Zimmerman moved to Minneapolis. Thanks to a cousin of his, he was able to move into the Sigma Alpha Mu fraternity house, at the time not far from where University Avenue crosses 35W. Back then 35 was Highway 61, The Blues Highway, which extended from Duluth all the way to New Orleans. Bobby took a few classes in the liberal arts program at the U of M, but his real education would be in his neighborhood, Dinkytown, which is just off campus.
He started playing at the Scholar, which used to sit on the corner of 14th Avenue and 3rd Street, in October along with "Spider" John Koerner, the first guy he met there. He'd asked Jim Lee, the owner, if he could play and that he wanted to be a folk singer. Lee asked him his name and he replied "Bob Dylan". The usual method of payment at the Scholar was five dollars or a meal. Bob would play there regularly until May 1960, when he asked for a raise. After that, he would play at the Purple Onion Pizza Parlor and the Bastille.
The Purple Onion was in St. Paul, at the corner of Snelling and University. The Bastille was an old house near the corner of Oak and Washington in Minneapolis, fixed up by its owners Harvey Abrams and Bob Brull as a folk club.
Bob Spitz writes in his biography of Bob that to make it as a rock star in those days, you needed original material, a face and a band. But as a folk singer, you didn't need any of those things.
Bobby stayed in Minneapolis over the Christmas vacation pining for Judy Rubin, a girl he first met at Camp Herzl, a Jewish camp in Wisconsin that he attended as a kid. She told him she wanted to stay friends, but refused his advances. Bobby returned to Hibbing and told his friend John Bucklen that he was a folk singer now, and went on and on about the folk singer Odetta. When he heard her voice in a record shop, he had traded his electric guitar for an acoustic.
When he returned to Minneapolis in January, he left Sigma Alpha Mu and stopped using the name Zimmerman entirely. He moved into an artist loft ($30/month rent) above Gray's Drugstore, on the corner of 14th Avenue and 4th Street (where the Loring Pasta Bar now sits – see image below).
Around this time, he started hanging out with Gretel Hoffman, who continued his education in folk music. According to Spitz, Hoffman had just dropped out of Bennington College, a women's college in Vermont (it's now a co-ed liberal arts college). She had grown up with well-off parents who were communist sympathizers who sent her to an alternative high school. She listened to jazz, read eastern philosophy and was in to left-wing politics.
That March, the two of them attended a party in St. Paul where they met Dave Whitaker, who was an equally eccentric sort. He had tried joining the Merchant Marines in Paris and would later go to San Francisco and join the bohemian subculture there. Dylan and Whitaker became fast friends.
Bobby had been an avid reader in Hibbing (much of it detailed in his autobiography Chronicles), but he didn't read much in Minneapolis. Whitaker was dismayed by this and gave him a copy of Woody Guthrie's autobiography, Bound for Glory. Bob devoured its contents, and was soon carrying it everywhere he went, stopping people on the street and reading passages from it to them.
In May of 1960, Bob made his first recording at the home of friend Karen Wallace in St. Paul. He played traditional songs, a few by Woody Guthrie and some country songs.
Late that month, Bob got word that Gretel and Dave had married on May 20. He was devastated. He had secretly been in love with Gretel and Dave was his best friend. He passed by Gretel on the street and he couldn't look at her. "When you get a divorce, let me know," he shouted back.
Bob then hitchhiked to Denver to make his start as a folk singer. He knew a girl whose floor he could sleep on. Robert Shelton in his book No Direction Home (which puts Bob going to Denver in 1959) says he heard from Monte Edwardson that Denver had a lively folk scene.
Denver
Bob had been told to look up Walt Conley if he ever went to Denver by an ex-girlfriend of his. Conley owned a club called The Satire, and was the opening act at the Exodus, where the folk crowd hung out. The star of the Exodus was a 20-year old classical pianist named Judy Collins, who had recently picked up a guitar and begun singing.
Two of the songs she sang when Bob saw her were 'House of the Rising Sun' and 'A Maid of Constant Sorrow. Both of these songs ended up on his debut album. Around this time, Collins was approached by Elektra records, which released her first two albums, 'A Maid of Constant Sorrow' and 'Golden Apples of the Sun'. Collins would become one of the best interpreters of Dylan's songs, singing 'Farewell', 'Tomorrow is a Long Time', 'Masters of War' and 'Mr. Tambourine Man' on later releases.
Bob Dylan arrived at the Satire Club and asked if he could play a few songs. He ended up being the opening act for the Smothers Brothers, playing their first gig in Denver. Neither the brothers nor the audience liked Dylan's performance. Tommy Smothers especially didn't like Bob's unkempt appearance or his raspy voice. Bob also played obscure songs when the crowd was expecting well-known traditional songs that they could sing along to.
Conley found him a gig playing piano at The Gilded Garter, a strip joint out in the gold-rush town of Central City. Collins had been playing there and the manager, Sophia St. John, wanted another folk singer.
The Gilded Garter was probably the worst place to be a folk singer. The crowd was loud and not at all interested in listening to music. Bob said in an interview that it was the worst place he ever played. Bob lasted a week before he returned to Denver. St. John called Conley telling him that Bob, her purse and $20 were missing. She was ready to call the cops, but Conley talked her out of it.
Conley wouldn't let Bob stay at his house, though he was allowed at Conley's house parties. Bob got a room at a Salvation Army hotel next to the Exodus. He made regular visits there and heard Leon Bibb, Judy Collins, Dave Hamil, Kevin Krown and blues guitarist Jesse Fuller. Bob was fascinated by Fuller and how he played both the guitar and harmonica at once, with a steel harmonica rack around his neck.
Bob left Denver after Conley and Hamil discovered some of Conley's records were stolen. They confronted Bob at his hotel. With tears in his eyes, he pleaded he was innocent, but they found the records under his mattress. A similar incident would happen later with Jon Pankake, the editor of the Minneapolis folk 'zine The Little Sandy Review. Conley asked him to leave, and Bob's parents drove him back to Minneapolis, thinking that college would dispel his musical ambitions.
No Direction Home
Bob Dylan returned to Minneapolis in September, still intent on being a folk singer. He began playing the harmonica more and more in his shows, using a steel rack like Jesse Fuller had done. He met Ellen Baker, whose father Mike was the head of the Minneapolis Folk Society. He owned an extensive collection of records and other materials related to folk music. He owned many records from the Folkways label (now owned by the Smithsonian). Bob writes in Chronicles that he envisioned himself playing for Folkways and peppers references to it and its artists throughout the book. On one of those records was 'These Brown Eyes' by Woody Guthrie and Cisco Houston, which Bob would play over and over again at his gigs. For the rest of his time in Minneapolis, Bob would regularly visit the Bakers.
Later that month, Bonnie Beecher recorded Bob, in a recording that's been called the Minneapolis Party Tape. It was recorded at the home of Cleve Petterson, who donated it to the Minnesota Historical Society in 2005. Also on the recording are Cynthia Fincher, who played banjo at a few of Bob's gigs at the Purple Onion, Bill Globus and Bonnie Beecher. Beecher would later record the Minnesota Hotel Tape when Bob returned to Minnesota briefly in 1961 and she is a possible inspiration (another candidate is Echo Helstrom) for 'The Girl from North Country'.
In an interview with Playboy, Bob said he was turned on to folk music by listening to Odetta. In the fall of 1960, according to Clinton Heydlin, he met her and she convinced him he had real potential as a folk singer. In mid-December, he returned to Hibbing and told his parents he was going to New York.
His first stop along the way was Chicago, where he looked up Kevin Krown, who he had met back in Denver. He stayed a few weeks there, playing in coffee houses and student parties.
And at last, he arrived in New York on January 24, 1961. And the rest is pop music history.

Further Resources: