Across the span of 85+ interviews and within the wisdom of 100,000+ words, a cast of characters across all strata of the music industry reveals an astonishing diversity of paths and purposes in It All Begins with the Music: Developing Artists and Careers for the New Music Business. Spike asked the author Dan Kimpel for his bullet-point plan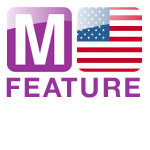 "To survive in our business, it is necessary to be fluid, to understand trends and timing, while never losing sight of the big picture," my co-author Don Grierson observes in his introduction. Clearly, those who thrive in our volatile world are those who heed that message. To these ends, here are some choice quotes from a cross-section of sources that serve as a barometer of how the music business is evolving.
"Prince left Warner Bros. over what he thought were restrictions. He wanted to release music when he finished it. He didn't want to wait for a release cycle, he wanted it to be out there. Fresh. You need to exploit that connection. There has never been a better time for innovative music and musicians."
– Ted Cohen: TAG Strategic
"I don't think there's a music business monster.com that's going to say, 'Wow! We're thrilled with your experience and education'. People have a need to help promote music and artists like crazy. As long as there's a need, that means you have a job."
– Jim Guerinot, manager: No Doubt, Gwen Sefani, Nine Inch Nails, Social Distortion
"The best artists know who they are and are really comfortable creating something from nothing. They are confident melodists and lyricists and have something to say. A song is a short story. I love a writer who can say something profound or poignant in a simple way. Language and message is everything in an artist."
– Rick Nowels, songwriter/producer: Madonna, John Legend, Dido, Keith Urban
"People ask, 'What does a great bio look like? What kind of picture do I need? Don't hear my stuff, it's not mastered, we have another guitar part to add'. But none of this will create a hit song for you. If it were an amazing song, it could have nothing more than an acoustic guitar."
– Michael Laskow, president: TAXI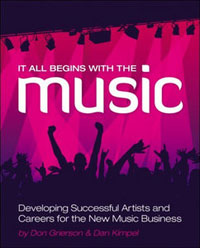 "Write a hundred songs a year for a few years. You will eventually write songs that people understand."
– Toby Gad, songwriter: 'If I Were a Boy' (Beyonce), 'Big Girls Don't Cry' (Fergie)
"The best defense against wasting your time is making music you love and believe in. Make a record you want to listen to in 20 years, even if it doesn't sell."
– Steve Greenberg, president: S-Curve Records (Joss Stone)
"A lot of it is the 'X-Factor' and if something moves me as a fan of music. If it doesn't move me, how is it supposed to move anyone else? Many times your heart sinks because it's just not there. I can never judge or pre-judge where an artist or a songwriter comes from, small town or big town, but a guy with a guitar case, a legal pad, and pencil can change my life, and it can change their lives. I'm always open to that."
– Doug Howard: Disney Music Publishing Nashville
"Get rid of the drunks and drug addicts in your band because they will suck the life out of you. Look at every opportunity and educate yourself. Fire your mother if she's a drug addict. Don't get married before your career starts. Every girl has 'Yoko Ono disease'. Nothing and no one should stop you. Everyone you think is important will try to stop you and demand your time. Give yourself all the time and attention because no one else will pay your salary or your rent."
– Gene Simmons: KISS
Author/educator/music journalist and networking guru Dan Kimpel contributes to a dizzying variety of print and electronic mediums. His recent interview subjects include Patti Smith, Ray LaMontagne and John Legend. If you fly Delta Airlines, you can hear Dan's interviews with recording artists and songwriters on the airline's in-flight audio programming. Dan's bestselling music industry books including Networking Strategies for the New Music Business, Electrify My Soul: Songwriters and the Spiritual Source, How They Made It: True Stories of How Music's Biggest Stars Went From Start to Stardom, Networking in the Music Business and It All Begins with the Music: Developing Successful Artists & Careers for the New Music Business, co-authored with legendary A&R executive, Don Grierson.
Further Resources: