Russian fiction is on the rise. Spike profiles some of the key authors in translation
At the London Book Fair 2011, the Market Focus will be on contemporary writing from Russia. Fifty writers and 60 publishers will present new books, representative of an explosion of literary activity during the past 20 years. Poets such as Lev Rubinshtein, Andrei Rodionov and Dimitry Kuzmin will be in attendance, in addition to many of the novelists below. The money awarded for the country's largest literary competition, the Big Book Prize, is second only to the Nobel Prize for Literature. As part of the Russian focus, the London Book Fair is holding a cultural programme, a Russian Pavilion and plenty of opportunities to liaise with potential business partners.
London Book Fair 2011, Earls Court, 11th-15th April
http://www.londonbookfair.co.uk/
Russian Writing – A Sampler: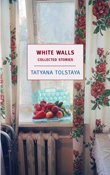 Tatyana Tolstaya (b.1951, Leningrad): Descended from Leo Tolstoy. Studied classics at Leningrad State University. Working in a Moscow publishing house. Short stories published in literary magazines helped establish her as one of the Gorbachev era's major writers. Taught in the US during the 90s. Co-host of Russian TV programme School for Scandal. Her stories are eccentric with elements of fairytale and have been likened to Bulgakov.
Recommended title: White Walls: The Collected Stories, NYRB Classics
Dmitry Bykov (b.1967, Moscow): Novelist, poet, columnist, critic, radio and TV host, and author of Big Book winning biography of Pasternak. Studied journalism at Moscow State University. Considered a witty and erudite intellectual, Bykov is a provocative character in Russia's literary scene. His writing is satirical and biting, with incisive political analysis.
Recommended title: Living Souls, Alma Books
Ludmila Ulitskaya (b.1943, Davlekanovo): Born in the Urals, but grew up in Moscow, where she took a degree in genetics. She worked in biochemistry, before becoming involved with Jewish theatre. Two film scripts followed in the early 90s and her first novella Sonechka in 1992. Her work is largely concerned with different issues around tolerance, including themes of religion, ethnicity, gender and the body.
Recommended title: Daniel Stein, Interpreter, Overlook Press
Viktor Pelevin (b.1962, Moscow): Pevelin studied electromechanical engineering in Moscow before attending creative writing classes at the Literature Institute. His early stories were published in magazines, leading to a collected volume in 1992, followed quickly by Omon Ra, his first novel. Pevelin rarely discusses his own work, which builds complexity from a sci-fi framework and leaves much of its meaning to the reader.
Recommended title: The Helmet of Horror, Canongate Books
German Sadulaev (b.1973, Shali): Born to a Chechen father and Terek Cossack mother, Sadulaev studied law at Leningrad State University. His first novel Radio FUCK (2006) profiled the urban life of young Russians, whilst his second novel examined existence from a Chechen perspective. Now lives in St Petersburg.
Recommended title: I Am a Chechen! Harvill Secker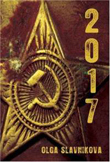 Olga Slavnikova (b.1953, Sverdlosk): Born to a aerospace engineers, Slavnikova graduated in journalism at Ekaterinburg State University before starting to publish novels from 1988 and working as fiction editor for Urals magazine. Her 2007 anti-utopia novel 2017, takes in (and looks forward to) a century in the Urals from 1917. It was awarded the Russian Booker Prize. She now works in Moscow and co-ordinates the Debut Independent Literary Prize for young Russian authors.
Recommended title: 2017, Duckworth Publishers
Boris Akunin (b.1956, Zestafoni): Akunin is the pen name of the Georgian-born Japanese-Russian translator Grigory Chkhartishvili, author of sophisticated detective novels threaded with allusions to classic Russian literature. Worked for the magazine Foreign Literature and serves as editor-in-chief of the Anthology of Japanese Literature. So far, three of his novels have received big budget film adaptations.
Recommended title: He-Lover of Death, W&N
Anna Starobinets (b.1978, Moscow): Graduated in philology at Moscow State University before becoming a journalist with several leading Russian newspapers. Starobinets' genre is sometimes labeled 'intellectual fantasy', a fusion of horror and mysticism, told in a journalistic style. An Awkward Age includes a story about an ant colony living inside a teenager.
Recommended title: An Awkward Age, Hesperus Press Ltd
Vladimir Sorokin (b.1955, Moscow): Trained as an engineer at the Moscow Institute of Oil and Gas. Became a major figure in Moscow's underground culture during the 80s. Initially his writing was banned in the Soviet Union. His 1999 novel Blue Lard let to public demonstrations and calls for his prosecution thanks to its depiction of sex between clones of Stalin and Khushchev. He has since written screenplays, numerous plays and a libretto for Desyatnikov's The Children of Rosental.
Recommended title: Ice Trilogy, NYBR Classics
Keep up with new Russian writing at Academia Rossica.