Peepal Tree Press is dedicated to expanding the Caribbean library and keeping it in print. Spike interviews its founder Jeremy Poynting
Working out of the Burley area of Leeds, Peepal Tree Press has been a vital hub of independent publishing for just over 25 years. Founded by Jeremy Poynting to specialise in Caribbean writing, the company has expanded to include a significant amount of Black British titles: "Our focus is on what George Lamming calls the Caribbean nation, wherever it is in the world". Poynting's interest in Caribbean writing was kindled through a friendship with Kenyan writer Ngugi Wa Thiongo at Leeds University in the mid-60s. Doctoral research in Caribbean literature led to his first visit a decade later. According to Poynting's account on their website (see below), the Peepal Tree was seeded in 1984, when Guyanese author Rooplall Monar needed a book printing and there was no paper to be had: "I volunteered to organise the printing of a small run (400 I think) back in England… Backdam People became the first Peepal Tree publication, 'typeset' on a daisywheel printer and printed in the evenings in the college where I worked… Sadly the Guyana dollar was devalued from about $8 to the £1 sterling to over $100 to the pound just after these were sold. There was another lesson about the intricacies of export, one that was reinforced later when our former US distributors went bust, and when a certain Trinidadian bookseller skipped off the island with her new American husband, leaving her large debts behind". But Peepal Tree survived and Backdam People is still in print.
Since then, the press has continued to bring new authors and poets to a wider audience, in addition to relevant memoirs, historical studies and literary criticism. They publish over 30 titles a year. I first came across them with Karen King-Aribisala's tricksy, beguiling novel The Hangman's Game but the range of titles is broad. In fact, Peepal Tree is as much an act of curation as publication. Along with Backdam People, they are dedicated to keeping more than 250 titles in print. As the poetically-named Hannah Bannister told Caribbean Book Blog: "Someone once said that being a publisher is a bit like being a midwife and I think that's true, but I also have the privilege of supporting the books right through to their old age". In 2009, this policy led to an ambitious and generous proposition: The Caribbean Modern Classics Series. The idea was to restore missing items to the Caribbean library, as Poynting explained on its inauguration: "Anyone looking for important Caribbean novels on Amazon will know that much of the writing published from the 1950s through to the 1980s is out of print… Over the next three or four years we plan a series of at least 60 titles, and then we will add to it as other key titles disappear from print".
The piece goes on to make some crucial points about how books (and records) are the repositories of individual and collective cultural memory. It reminds me of Island's commitment to keep Nick Drake's records in print, despite poor early sales. Peepal Tree is investing in the future of their books:
these are the books that first captured me for Caribbean writing almost forty years ago. Then it was still possible to find nicely jacketed first editions of virtually everything for the fifties onwards for a couple of pounds, or buy new copies of Wilson Harrises or Andrew Salkeys from New Beacon Books or, if not originals, reprints from the old pre-Pearson Heinemann and Longman days, (before the accountants got in). Rereading those books carried me back to those times: memories of Orlando Patterson as a fiery young orator in the occupation of the LSE in London in 1967; treks to 2 Albert Road (before New Beacon moved) and long discussions with John La Rose in the kitchen upstairs; books read to a soundtrack of Don Drummond on horribly but atmospherically crackly Studio One LPs (and Toots, Desmond, Max, and a not yet global Bob Marley).
Peepal Tree Press receives financial support from Arts Council England. The following interview with Jeremy Poynting took place just as the latest funding announcements were being made. The company has been included in the National Portfolio with a financial increase for 2012. This will allow them to expand projects such as Inscribe, a creative and development programme for Black and Asian writers. The e-newsletters sent out by Adam Lowe (a novelist himself) are a valuable digest of book-related news. Taken together, Peepal's contribution is immense and it would be impossible to replace 25 years of growth, roots and branches. The tree is an apt metaphor. It remains to be seen how the loss of funding will affect less fortunate organisations.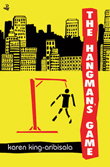 I read the excellent interview with you last year at the Caribbean Review of Books site, so I know how you Peepal Tree is approaching its Modern Classics series. I wondered how the process of finding contemporary writers works?
In the earliest days this was mainly through contacts, writers I knew who I thought were good, who had unpublished novels or collections of poems. Now we get more submissions than we can almost cope with in terms of finding the time to read them. There are always some (in addition to what we commit to) that if we had more editorial resources we might take on, though in truth we're pretty much always at full stretch in terms of our schedules. So we don't have to find writers, they find us, though I keep monitoring what is appearing in Caribbean literary journals, and we get recommendations from established writers regarding their protégés. In the earliest days our output was almost wholly Caribbean (including writers who were based in the UK or North America but who wrote as Caribbeans), but in more recent years we've also built a Black British segment of the list.
This has grown further since we took on a writer development role funded by the Arts Council, called Inscribe, developed initially by Kadija George and now also involving Dorothea Smarrt. Inscribe has become an imprint where we focus on chapbooks for writers who are heading towards full collections. Our poetry editor, Kwame Dawes, who is based in the USA, is also heavily involved in running writer development workshops in Jamaica, and several poets have come to us through this process. The other fact I'd note is that over the past half-dozen years we've had writers submit to us who have had publishing contracts with the big multinationals but obviously did not sell enough copies and were dropped. So there's a mixture of building a reputation for high quality work that attracts writers, and the negative push from mainstream publishers who are only interested in anything Caribbean or Black British if they can sell it to a predominantly white, mainstream readership. Just recently, for instance, a number of novels came to us when MacMillan Caribbean dropped adult literary titles they'd already contracted.
As publishers like Heinemann, Longman and Faber have dropped a lot of their catalogue, has Peepal Tree become the global authority on Caribbean literature now or are there other publishers performing a similar role?
Yes, we are the major publishers of Caribbean literature. There are a few publishers in the USA who have dipped their toes in, but almost always with a focus on American-based writers, publishers such as Akashic, Red Hen Press, and Greyhound Press, but with only a handful of titles each. There are two serious publishers in the Caribbean – the University of the West Indies Press and Ian Randle Publishers – who publish roughly the same number of books a year that we do, but both concentrate on the academic market and scarcely touch fiction or poetry. Obviously the mainstream hangs onto a few big names – Faber with Walcott and Earl Lovelace, and our colleagues at fellow independent presses Bloodaxe and Carcanet have a few good poets on their lists.
There has been a long relationship between Britain and the Caribbean. Has this relationship changed much recently? How could we nurture this relationship more in Britain? Part of Peepal's mission is to keep books in print. Do you have a reasonably clear idea of print run in advance? Do you tend to print in bulk or wait for more frequent reprints?
I think the truth is that the relationship between Britain and the Caribbean is a pretty defunct, amnesiac one. The killing off of the BBC's Caribbean service is a symptom. Since the end of the Cold War the Caribbean has not even had the dwindling strategic importance that prompted a degree of interference and access to some fairly slender resources. The ending of preferential duties on sugar and other agricultural produce at the behest of US global free trade strategies is another symptom. Occasionally bad things come out of the Caribbean such as hurricanes and earthquakes, the occasional threat to tourism such as the Dudus affair, but as a region it is of virtually no economic significance except for tourism and the scandals of off-shore banking. Reggae obviously made powerful connections, (since there was an active Black British reggae scene as well), but recent musical exports such as Rihanna bring little by way of regional culture with them. This is obviously not how it should be and it is something that concerns us. There are important institutions such as the International Slavery Museum in Liverpool, but I'd certainly hope that slavery wasn't the only point of remembrance. There's an absence of cultural flow from the Caribbean that's in marked distinction to the flow from India, and I think because of that and the generally negative reporting of the Caribbean, there's a younger generation of Caribbean heritage people who don't really feel any great sense of connection. There are obviously exceptions, but I think the absence of cultural flow denies a potential enrichment of the lives of both Caribbean heritage people. The Caribbean classics series was in part inspired by that absence. We don't really have the resources to do more, but we do what we can to raise profile, but principally to try and build a community of interest via our website and e-newsletters.
We used to make our own books, but now use a really good digital printers. This helps us keep books in print without tying up capital in stock. Our initial print runs are not usually more than the 500 mark, but then we may get reprints at a 100 a time as often as needed. It's not POD, but it really helps cashflow, schedules and minimum stock maintenance. We still have stock from 20 years ago – before we realised that lower unit costs were worth nothing if stock wasn't turning over.
Although I'm sure are asked this all the time, I couldn't find an account of why you called the press Peepal Tree? There are many stories around the plant, I wondered which had appealed to the most?
The peepal tree (ficus religiosa) was brought from India to the Caribbean by indentured labourers and nativised there. In Indian villages it was often the tree at the centre of the village where people hung out, stories were told and that pattern was repeated in the Caribbean. So the idea was something that symbolized a transplanted culture, the connection with story-telling and the obvious pun. At the time I established Peepal Tree I was also making the point that the Indian presence was very much part of the Caribbean at a time when that was sometimes denied. At the beginning of our publishing, there was an more of an emphasis on the Indo-Caribbean, but always with the intention of diversifying in the way we have.
I read your comments regarding ACE in November. Is the funding landscape any clearer for publishers like Peepal now? With cuts to areas like the World Service, do you think Britain is beginning to squander the richness of its relationship with other cultures?
I've just learnt that our own funding has been increased, but there are some very regrettable rejections of other's funding bids. I think as a group, regularly funded publishers were able to get across our case for our position in the literature ecology, and at least air the case for fiction as well as poetry. What happens will, I suspect, depend on who wins the argument that will almost certainly take place between the regions and head-office/London. I think that the Greater North regions (Yorkshire, Northwest and NorthEast, which contains a significant independent publishing sector) will fight for what they have against a degree of London-centrism (though one important Yorkshire publisher, Arc, has been abandoned). The context is that there isn't currently a fair spread of literature organisations and there are new organisations applying for portfolio inclusion. Undoubtedly some funded independent publishers will be cut, though they will still have access to lottery funding. ACE is understandably nervous at the minute, so whilst there is still some support for what they called "international work", the emphasis is currently very much on "public benefit" and that is very closely restricted to England. In terms of the BBC, British Council and I fear increasingly the Arts Council, relationships with other cultures tends to follow economic opportunity. Brazil, India and China are hot; the Caribbean is not!
You might want to come back to me on this later when the dust has settled a bit more…
Many major publishers are in trouble at the moment. What do you think they could learn from Peepal's way of doing business?
Not a lot, I suspect in terms of the huge divergence of purpose. We try to operate in as efficient a way as possible in terms of maximising sales and holding down costs, but our basic model is about doing books that we believe will have a long shelf-life, so that whilst we can't promote books to the level that the mainstream does, we don't suffer huge returns. The commercial model is a speculative, gambling one. The one success will pay for the failed speculations. We depend heavily on the contribution of our backlist to contribute to our sales income. For us books are never just commodities, though we try to make them as desirable objects as possible.
Peepal is involved in projects such as Inscribe, does it help to meet your public (and future authors) face to face?
Very much so. Meeting our readers at launches and readings is almost always encouraging and we get quite a bit of response from the e-newsletters Adam sends out. Though we are never market-led, we do take the trouble to find out what our core readers think. For instance, recently we have been surveying our e-mailing list on their feelings about e-books and paper-books.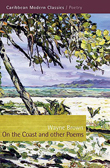 The Modern Classics series is the perfect statement for Peepal Tree and an inspiring act of curatorship. Do you have any other ambitions?
Yes. I plan to launch a shameless crib of the old Penguin modern poets idea – a generous selection of three poets in one 120-page uniform collection – but ranging across the Caribbean and Black Britain, with one current established poet, one recuperated, and one emerging. My other ambition is to do something about the gulf that exists between academia and the wider Caribbean reading public – wherever they are. Our readers are people who read for more than just diversion, but to explore themselves and their world. Too much critical writing has lost touch with such concerns and become impenetrably self-regarding.
The Caribbean Modern Classics Series:
Wayne Brown On the Coast & Other Poems
Jan Carew Black Midas / The Wild Coast
Austin C. Clarke Amongst Thistles & Thorns
Neville Dawes The Last Enchantment
Wilson Harris Heartland
George Lamming Of Age & Innocence
Roger Mais The Hills Were Joyful Together
Edgar Mittelholzer A Morning at the Office / Corentyne Thunder / Shadows Move Among Them / The Life and Death of Sylvia
Elma Napier A Flying Fish Whispered
Orlando Patterson The Children of Sisyphus
V.S. Reid New Day
Garth St. Omer A Room on the Hill
Andrew Salkey Escape to an Autumn Pavement
Denis Williams Other Leopards / The Third Temptation
New and Forthcoming Titles:
Jamaican author Andrew Salkey's 60s quartet for children: Drought / Earthquake / Hurricane / Riot
Alecia McKenzie Sweetheart
Una Marson: Selected Poems (edited and introduced by Alison Donnell)
Further Reading:
Peepal Tree Press website and online shop
Interview with Jeremy Poynting at The Caribbean Review of Books
Adam Lowe's website
New Beacon Books
Creative Caribbean Network