Reviewed by Chris Wood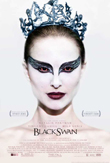 Darren Aronofsky's new film has been celebrated as a powerful psychological thriller revolving around lust and ambition. It was chosen to open the 67th Venice Film Festival and has been nominated for a staggering 166 awards, including 5 Oscars.
The story is centred around a ballet company in New York, and how an ingenue dancer takes over from an established star. The fading lead dancer is a striking, possessive and self destructive presence. Her exit is not graceful but gratingly ugly, nothing less than dedication bordering on psychosis.
This is the path that the new prima ballerina finds herself walking. Nina (Portman) is an innocent, disciplined and naïve young woman, the ideal choice to play the chaste White Swan, a graceful and pure creature.
It is the challenge of playing the opposite role – the seductive and powerful Black Swan – that sees her floundering. As the ballerina struggles to find previously untapped carnality, temptations and challenges threaten her sanity.
There is an almost confrontational, sensual moment towards the end of the film. The lead character, Nina juts her face toward the camera. There is a snarl of sexual danger on her face, eyes animalistic with jagged passion.
It is a scene of startling power, where a character seems to reach forward out of the screen and challenge the audience. What makes it more surprising is that the actress pulling off this rare feat is Natalie Portman.
Portman is not a star that people associate with sexuality, or good acting. After her shining turn (aged just 12) as Mathilda in Leon, she struggled to find the roles that would allow her to blossom.
Here she finds an ideal showcase. Her character has the awkward insecurity of a shy but determined talent, which suits Portman to a tee. Her aura of confused innocence and struggling dedication is pitch perfect.
As the delirium of the role takes hold, we see a series of stunning transformations. Most notably it is the boiling lust that sizzles out of her which surprises.
Portman shares two scenes with co-star Mila Kunis that are strikingly fierce. The first is sexual, a narcotic laced night of rebellious passion. This scene is delivered perfectly – the more worldly and sensual Lily (Kunis) tempting and delighting the fragile, repressed Nina.
The second is a furious cat fight. Nina's hallucinations become more prominent and overtake her grasp on reality. Sure that Lily is sabotaging her, a wild scene of violence erupts. Its fury is memorable and shocking, a good counterpoint to their former passion.
A central ingredient to Portman's fine performance is Aronofsky's direction, which is geared around her strengths. Some critics have claimed he tailors the film to her needs, thus explaining why her part works so well.
While Portman certainly delivers, it is true that the fine support is arranged to balance the star's weaknesses. Aronofsky's excellent judgement means that none of his leading lady's trademark flaws – flat, emotionally unresponsive acting – are visible. If she does win an Oscar, it will be as much down to his direction as her performance.
One of the film's most erotic moments comes from Vincent Cassel. Finding his star dancer a little too innocent and virginal, he plants a strong kiss on her lips, his hand swiftly rubbing her crotch. He then falls back into passionless criticism, illustrating to his star the need to turn her sexuality on and off.
There can be no better actor for this than Cassel, who embodies an almost proud sleaze in his part. Between him and Mila Kunis, they provide the simmering eroticism the film needs. It works beautifully, and due to this fine balance, Natalie Portman shines.
–––––
Chris Wood is the author of Sherlock Holmes and the Flying Zombie Death Monkeys, available from Amazon.