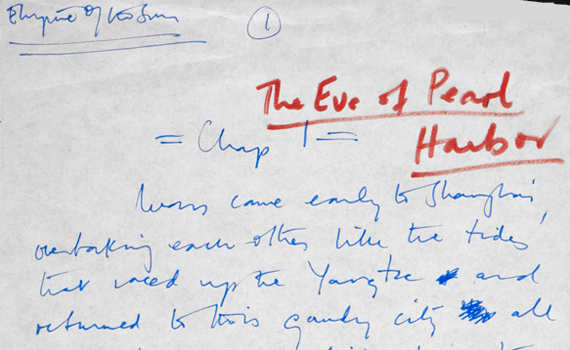 Chris Hall revisits J.G. Ballard's childhood and finds the future in the past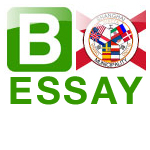 The opening of J.G. Ballard's Empire of the Sun (1984) has young Jim watching British war propaganda films with fellow choristers in the crypt of the Holy Trinity church in Shanghai, which was designed by George Gilbert Scott and built in the 1860s and is due to reopen this year after extensive renovations. Ballard himself attended the church's prestigious boys school, a 1920s Art Deco addition. It's a nice thought that Ballard's archive is going to be in the British Library, right next door to another Gilbert Scott building, what used to be the Midland Grand Hotel at St Pancras railway station in London, also recently restored to its former glory.
I was recently in Shanghai, researching a book about Ballard, and this was one of the many places from his childhood there (from 1930 to 1946) that I visited, including the Ballard family home on what used to be Amherst Avenue. It's now another restaurant – the Xinyue Club – after some recent renovation work and, though internally much has changed, the structure of the house remains. Ballard described it as being in the "stockbroker style of the home counties". A Chinese friend who lives in the city steered me there and we pretended that we'd come to take a look at the private dining rooms upstairs to hire for an event. Seeing what would have been Ballard's bedroom as a "luxury and elegant private room" hammers home his belief that "reality is a stage set".
It hit me while I was there that a great deal of those quintessentially Ballardian obsessions are seeded in Shanghai – gated communities, suburbia, his interest in Art Deco, etc. As Ballard himself said, the Art Deco buildings of Shanghai – the city is thought to have a higher concentration of them than even Miami Beach – seem somehow more modern than the steel and glass skyscrapers that tower above them.
Further south is Lunghua pagoda, which the Japanese used as a flak tower against the US planes and which features a lot in Empire of the Sun. The pagoda is oddly affecting when I finally chance upon it, and, like the Ballard house, it's a very moving sight. Ballard wrote about the time shortly after his family's internment: "During the American raids the pagoda had lit up like a Christmas tree, tracers streaming towards the low-flying Mustangs, but now its guns were silent and unmanned".
From the ghost towers of Bangkok and the very real atrocity exhibition that is the War Remnants museum in Saigon, to the empty streets of Hong Kong the day after Chinese New Year and especially the drowned world of Brisbane, my trip had been a little too Ballardian for comfort.

Further Resources: