The Australian government believes in supporting the arts as the annual Prime Minister's Literary Awards demonstrates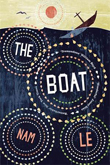 Where: Canberra, Australia
What: Australia's richest literary prize, the winning book in each category receives a tax-free award of AUD80,000. The categories are fiction, non-fiction, young adult and children's fiction. Entries opened in January. The fiction panel is chaired by Professor Peter Pierce, editor of 2009's Cambridge History of Australia Literature.
When: Shortlist announced by Arts Minister Simon Crean between 23rd-27th May 2011. Winners announced by Prime Minister Julia Gillard in July 2011.
History: The awards were first announced in 2007 by the incoming Rudd government, and the first prize was awarded in 2008. This year, following feedback from the book industry, the prize money has been redistributed to provide greater recognition to shortlisted authors. Digital books are now eligible.
Remit: "Excellence in literary works by Australian authors warrants rewards, whether through literary prizes or practical steps to ensure writers and publishing houses can thrive. Inaugurated in 2008, the Prime Minister's Literary Awards recognise individual excellence and the contribution Australian authors make to the nation's cultural and intellectual life".
Previous winners include: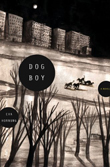 2010: Dog Boy by Eva Hornung: This dog's-eye view of an abandoned boy living feral in Moscow beat Coetzee's Summertime for best fiction. John Burnside in The Guardian: "The world that Hornung creates around Romochka is one of terrible cold and hunger, where physical harm and death are constant dangers, yet it is also immensely rich in sensual detail – and it is very hard to let go. At its painful end, where some fundamental questions about trust and manipulation are left unresolved, Dog Boy emerges as a novel that is not only very moving, but also morally and philosophically urgent in its core concerns".
2009: The Boat by Nam Le: These seven short stories by Vietnamese-born Nam Le cover great stylistic and territorial ground. Michiko Kakutani in The New York Times: "Mr Le not only writes with an authority and poise rare even among veteran authors, but he also demonstrates an intuitive, gut-level ability to convey the psychological conflicts people experience when they find their own hopes and ambitions slamming up against familial expectations or the brute facts of history".
2008: The Zookeeper's War by Steven Conte: In 1943, an Australian woman and her German husband take shelter beneath Berlin Zoo. Judging panel comments: "For its command of engrossing plot and vivid historical setting, for the ethical seriousness that informs its every incident and entanglement, for the freshness and vivacity of a new voice… the judges recommend The Zookeeper's War".
Further Reading:
Prime Minister's Literary Awards Official Website