Chris Mitchell
Despite the rise of dance music in the 90s to the point where it's arguably overtaken rock'n'roll as the defining sound of popular music, remixing is still something of a dirty word. It's unsurprising given the way pedestrian remixes are continually used as filler on singles and even albums when an artist has run out of inspiration to produce anything new.
That's not to say that there aren't remixes which beat the original track hands down – Fatboy Slim's chart-topping reworking of Cornershop's "Brimful Of Asha" being a classic example – but they tend to be the sonic exception rather than the rule. Even when remixes are entrusted to other artists, there's no guarantee of quality, as exemplified by the uniformly awful mixes of Underworld's floorfilling anthem "King Of Snake", murdered by the likes of Dave Clarke, Slam and, er, Fatboy Slim.
The easy way out is to produce a track that sounds nothing like the original whatsoever. This may well produce something musically more rewarding, but it's missing the real point of remixing – and that's bringing something new to a track without destroying what's there in the first place. Cue Kruder and Dorfmeister, two DJs from Vienna who've quietly produced some of the most stunning and startling remixes in the last five years and made it their trademark to leave the spirit of a track intact while twisting it into something utterly different. In fact they've been so quiet this album came out last year and I only heard it a month ago…
The K&D Sessions is a double CD compilation of the best of those mixes – 140 minutes of music that takes in artists as far apart as Roni Size, Depeche Mode, Bomb The Bass and Bones Thugs 'N Harmony. Citing names is a bit pointless though, because it would be wrong to think of The K&D Sessions as just a bunch of individual remixes, only listening to the tracks where you're familiar with the original. Half the fun is that K&D take on tracks by folk you've never heard of – Rainer Trüby Trio, anyone? K&D revel in mixing all sorts of music, whether it's rap, jazz, jungle or whatever other genre you care to name. As such, it's an immaculately crafted, unclassifiable album to get lost in, where every track imperceptibly segues into the next so that you're never quite sure where you are, but wherever you are is worth hanging around.
As you'd expect from a record on a label called G-Stoned, the overall atmosphere of The K&D Sessions is laid back – you won't hear any screeching 303s or encounter superfast bpms here. Instead, there are beautifully precise drums and sublimely warm deep bass lines which create their own distinct sound without becoming repetitious. Add their ear for dropping just enough melody over the top to create a simple but opulent sound, and you have music that makes 3 in the morning a wonderful place to be. If you really want a half-arsed "sounds-a-bit-like" reference, then it would have to be David Holmes, but the comparison doesn't do either parties justice.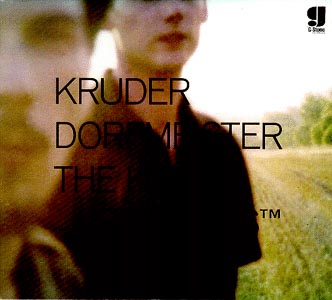 K&D are also refreshingly fond of keeping vocal tracks almost intact, rather than obliterating them completely. Nowhere does this stand out more than their sublimely moody mix of Depeche Mode's "Useless", where Dave Gahan's weary voice is given centre stage over nothing besides pared down bass and is all the more powerful for it. Not that K&D are techno-angst merchants, producing beautiful but chilly soundscapes in their bedrooms – their sound is organic, elegant, eclectic and endlessly inventive.
In short, then, The K&D Sessions is one of those albums that comes out of the blue, providing a whole bunch of surprises to make even the most jaded get excited about music again. It's a bit like when a friend gives you a tape of bands you've never heard of and you wind up leaping round the living room listening to it. These are remixes which transcend their original incarnations to become K&D's own and a whole new universe to explore with it. What more do you want for £12.99?
Tracklisting: CD1
Roni Size – Heroes (Kruder Bossa)*** Talkin' Loud
Alex Reece – Jazzmaster (K+D Session)*** 4th & Broadway
Count Basic – Speechless (Drum'n'Bass) Spray
Rockers Hi Fi – Going Under (K+D Session) Warner
Bomb The Bass – Bug Powder Dust (K+D Session) Stoned Heights
Afrodelics – Rollin' On Chrome(Wild Motherfucker Dub) Uptight
Depeche Mode – Useless (K+D Session)*** Mute
Count Basic – Gotta Jazz Spray
Rainer Trüby Trio – Donaueschingen (Peter Kruder Mix) Compost
Lamb – Transfatty Acid (K+D Session)*** Fontana
CD2
David Holmes – Gone (K+D Session)*** Go Disc
Sofa Surfers – Sofa Rockers (Richard Dorfmeister Mix) Universal
Mama Oliver – Eastwest/Stoned Together (R. Dorfmeister Mix) Uptight
Bomb The Bass – Bug Powder Dust (K+D Dub)*** Stoned Heights
Kruder & Dorfmeister – Boogie Woogie*** G-Stone
Sin – Where Shall I Turn (K+D Session Vol.2)*** Abuse Ind.
Bone, Thugs + Harmony – 1st Of The Month (K+D Session instrumental) Sony
Kruder & Dorfmeister – Lexicon*** G-Stone
Knowtoryous Bomberclaad – Joint (K+D Session) Compost
Rockers Hi Fi – Going Under. (Evil Love And Insanity Dub)*** Warner
Strange Cargo – Million Town (K+D Session) Warner
*** available for the first time on cd