Chris Mitchell meets Lawrence O'Toole, author of Pornocopia: Porn, Sex, Technology and Desire
It's a well-worn joke that any dinner-party discussion of the Internet will inevitably include a mention of finding pornography while on- line. As Lawrence O'Toole points out in his book, Pornocopia: Porn, Sex, Technology And Desire, the Internet has been the biggest leap forward for the distribution of pornography since the advent of video. For people in countries such as the UK, which has much stricter pornography laws than the US and Europe, the Net has opened the floodgates for what was previously considered taboo and banned.
"New technologies have always come into the country bringing the idea that our restrictive conditions can be cast out," explains O'Toole. "But it rarely turns out to be the case. Look at video, which was meant to herald the end of the censor – it's actually become a great tool for the censor. But censorship is always thought of in absolutes. You cannot restrict access to illegal materials – you can only make it very difficult to get hold of them."
"I'm certainly not an advocate of unrestricted access to porn," O'Toole stresses, "but teenagers will get hold of this material." Certainly the Net has made that access easier, but in doing so, not only has it begun to change attitudes toward porn but the very nature of the Net itself.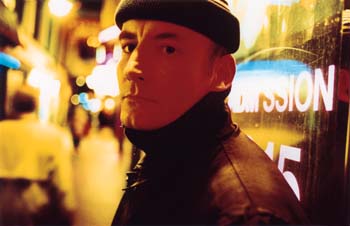 "The Internet has certainly helped make porn become more mainstream," says O'Toole. "We've now had a pornographic presidency – oral sex in the White House and Monica Lewinsky's semen-stained dress broadcast continually on the news. Or, as another example, George Michael on Parkinson talking about having sex in public toilets. Once all that has been brought out into the public, there's no way back."
Inspired by the passionate debates about porn taking place in Usenet newsgroups such as rec.arts.erotica, Pornocopia is part history and part analysis of the ways and methods by which porn has emerged from the shadows in the last couple of decades and become ever more accepted within conventional society.
"The general reaction to the book has been very healthy and positive," O'Toole claims, "which shows that people are less concerned about porn and I think the Internet has partly contributed to that. People are beginning to realise you can look at hardcore imagery and not go mad or blind or whatever."
"Hardcore is a very nasty term," he continues, "when all it means is pictures of adults having sex. Fair enough, a lot of people are revolted when they see their first hardcore imagery, but I think that comes from their own sexual insecurities, which are then transferred back on to the pictures. I don't think there's anything intrinsically revolting about people having sex or seeing pictures of it."
Even if you strongly disagree with O'Toole about the moral implications of people having access to pornography, it's hard to deny that porn has irrevocably changed the Net: because of the huge revenues involved, porn has always been a catalyst for technology.
As Pornocopia reveals, porn singlehandedly established video as a commercially viable product and is now doing the same for DVD and, of course, the Net. Secure credit card transactions, password encryption, and streaming sound and video are just some of the Web technologies that have been pioneered by porn, and the industry is at the forefront of demanding bigger Net bandwidth for all. Whether you like it or not, the future experience of the Web is being built on the back of the on-line porn industry.
However, O'Toole is sceptical that the evergrowing popularity of the Net in the UK will bring about a change in our obscene publication laws soon. "Where we differ from America and Europe is the attitude of the British establishment, which maintains that they know what's best for people," he argues. "Attitudes won't change until the intelligentsia change their mindset, which will creep in eventually from the ground level. But the Internet does let people see that there are other attitudes towards pornography."