Chris Mitchell meets Bertie Marshall, the original psychoboy
When does a debut underground experimental novel featuring a stomach-churning mix of depraved sex, hideous death, wanton coprophilia and insane genetic mutation gain critical praise from the mainstream likes of i-D, Time Out and The Big Issue?
When it's written by Brighton author Bertie Marshall. Psychoboys is his first literary outing and its kaleidoscopic narration about the story of Rez, a rent-boy surviving on the streets of Moscow and Berlin, has provoked accolades such as "unique" and "intense" from the likes of Grove Press's Ira Silverberg and American psycho author Dennis Cooper.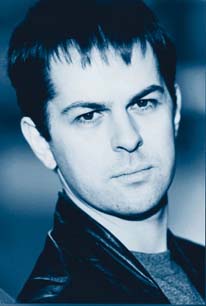 In the tradition of all great transgressive literature (think William Burroughs, the Marquis De Sade, Kathy Acker), Psychoboys is not written simply to shock. "It's about darkness and light, fantasy and reality, dreaming and being awake, death and being alive," Marshall says. "It's left up to the reader to decide what they make of it. There's no absolutes."
Psychoboys portrays the extremities of human existence, but it does so in an exploration of how fantasy and reality collide, and the way Rez uses his imagination to escape the sordidity of his existence. Underpinning the graphic depictions of depravity is a grand guignol humour, evinced by characters like Miss Thing – Rez's transvestite sugar mummy – and Countess Handover, a bizarre transgender genetic engineer.
Marshall's novel avoids the problem of much avant-garde writing, where 'experimental' is a euphemism for 'unreadable' – Psychoboys is powered by punk-energised, page-turning prose. "Making sure Psychoboys was readable was something I really had in mind while I was writing the book," Marshall confirms. "It was a reaction against the first book I wrote, which was a heavily fictionalised account of my punk days – and which nobody wanted to publish."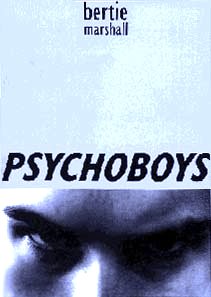 That Marshall's first book was rejected is especially strange, given the amount of attention his exploits as part of the Bromley Contingent – the first group of Sex Pistols fans – has gained from the media, culminating in BBC2's Arena documentary, Punk And The Pistols. The then 15-year-old Marshall changed his name to Berlin and hung out with the likes of Siouxsie Sioux before the term 'punk' had even gained widespread understanding. "If someone had said to me that in 20 years' time, being a part of this group that goes to see a band is going to pass into popular mythology, I'd have said, 'Um.' Even stranger is the fact that a friend of mine has written a screenplay about the period and wants me to play myself 20 years ago. That's a real trip."
Back in the present, Psychoboys' pre-publication success has left Marshall bemused by some of the labels being used to try and describe his work. "It's been called 'queer science fiction'," he says, "but what does that mean? Why have labels at all?"
This dissatisfaction with being pigeonholed extends to being classified as a gay writer. "I did this reading recently where all the gay literati were there – Alan Hollinghurst, Alan Mars-Jones, Patrick Gale – their readings were all very polite, ironic and slightly risque and I just thought 'Yuk!' I don't fit in with that at all – I couldn't be further removed from them. Psychoboys is certainly not written for a gay market – it's written for anyone who wants to read it."