Dr Willy Maley applauds the theatrical assault of Irvine Welsh's stage play You'll Have Had Your Hole
Brecht once remarked that he'd like to see the kind of people who attended football matches at his plays. Scotland has not had a particularly distinguished record in the field of football, but in recent years, blessed with writers who can play in any position, it has begun to enjoy success on another stage. The country has gone from Celtic fringe to cultish frontier. Where it hitherto proved fertile ground for English and European theatre, Scotland is now growing its own, and exporting it too. One of the advantages of being a colonized culture is that you can break more easily with established forms and norms.
In Scotland the traditional divide between two kinds of theatre, high brow and low-brow, was crossed by 7:84 (Scotland) and a new theatre of commitment. This shift was reflected in the founding of Mayfest in the early 1980s, a Glasgow arts festival backed by the trade unions whose mission was to 'celebrate not only May Day but also Scottish working class theatre and popular political theatre from other countries'. A key player in successive Mayfests and in touring community venues was Wildcat Theatre Company. Today, with Mayfest on ice and Wildcat's claws pared by cuts in funding, polemical theatre has reached an impasse. On one level this can be read alongside the failure of traditional institutions such as political parties and trade unions to effect change. With subsidised theatre on its uppers and old-style political theatre on a downer, the time was ripe for the kind of high jinks among low lives offered by Irvine Welsh and others.
Between the formal experimentation of the Citizens' and the radical commitment of 7:84, something was lost. If the working classes were absent from one then they were straightened out and made presentable in the other. Neither avant-garde theatre nor agitprop were sufficient in themselves to do justice to those excluded from official culture, an exclusion that was literally obscene. Established theatres were slow to respond to the dynamism of popular culture, and to the explosion in fiction and poetry that was transforming the Scottish literary map. With Glasgow experiencing a crisis of identity as the workers city was repackaged as City of Culture, the East Coast stirred. If Glasgow's tea was out, then Edinburgh's was in the making. The Traverse Theatre in Edinburgh acted as a shaping force in promoting new writing and showcasing innovative productions.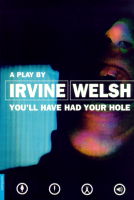 Suburban sermons yielded to urban hymns, as mainstream political themes gave way to a slipstream of more subtle and nuanced engagements with politics and culture. Where John McGrath used folk forms like the ceilidh as a sounding-board, Welsh's touchstone is the rave culture he knows so well. This new Scottish drama is arguably less a breach with previous political theatre than a fruitful branching out, but it would be wrong to ignore fundamental shifts of emphasis. Welsh's characters are not the educated, respectable, law-abiding working class figures found in much traditional fiction and drama, nor are his communities unified in their opposition to some faceless authority.
Contemporary Scottish theatre is tuned into popular culture. It has passed from music hall to club land by way of cinema, dance, drugs, football fanzines, journalism, rap, stand-up comedy and television. Where the content went before the phrase, the phrase now goes before the content. It is significant that You'll Have Had Your Hole is set in a recording studio. Welsh draws on club culture, mixing and sampling a variety of sounds. The devil is in the detail, and the verve and vitality of local idioms, but there are large themes too – cruelty, revenge, cycles of violence, crime and punishment, responsibility, guilt. The language of violence and the violence of language come together in an art of suffering, but not in silence.
Which brings us to the title of Welsh's new play. Uttered in posh Edinburgh parlance, the phrase 'You'll have had your tea' has a hidden meaning. It implies a poverty of spirit in a host's attitude to a guest. It says: 'I'm presuming you've eaten and that means you're getting nothing from me'. This rhetorical question is usually attributed to a middle class woman. By contrast, getting your hole is a working class masculine term for sexual fulfilment. Put the two together and you get the kind of hybrid interplay characteristic of contemporary Scottish culture.
The reason Scottish novelists are turning increasingly to the theatre, or opting to have their work adapted for the stage, is that they recognise a medium that crosses borders and breaks down barriers much more readily than film, which has lost its ability to challenge audiences. One thinks here of Janice Galloway's The Trick Is To Keep Breathing (1995), James Kelman's One, Two, Hey! (1994) and Duncan McLean's Julie Allardyce (1993), and of course Irvine Welsh's Headstate, not to mention Trainspotting and Marabou Stork Nightmares. It's not so much a question of choosing between fiction or film or theatre, as a renewed confidence in their own voices that sees Scottish writers flitting effortlessly between forms.
With theatre, there is always an element of risk, and a unique opportunity to engage with an audience in real time. With film, reality is screened, the inevitable happy ending undercutting any edge. While bodies like the British Board of Film Censors maintain standards of hygiene, theatre is completely uncensored, blissfully free from the editorialising and moralising of the powers that ban. Theatre has survived repeated attempts to stifle it and has in the process emerged as a resilient and versatile space where nothing is unspeakable, where you can in principle say anything, a platform for free speech, a place of absolute freedom and a place of no mercy. The only cultural form to have been banned wholesale, prosecuted and hounded by censors for four hundred years, theatre has built up immunity to attack from the guardians of decency. Thirty years after the scrapping of the office of the Lord Chamberlain, the stage remains resistant to most strains of censorship, even the most virulent.
Scotland has not always been at the forefront, but it is adapting to change. The move from page to stage is all the rage for angry young writers north of the border. The accent is on voice. Duncan McLean insists on 'a commitment to the voice as the basis of literary art, rather than some supposed canonical "Officially approved" language'. The soul of Scottish theatre no longer frets in the shadow of the English language. In the interval between the curtains closing on didactic political theatre and a slow drawing down of blinds for drawing-room drama a new hybrid form entered stage left – absurd, enraged and intense, a theatre of cruelty and hate that is at once tender and torn, cool and comical, with a pen dipped in rebel ink, stylish but possessed of a certain substance.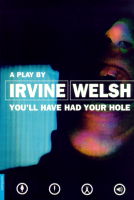 The social realist tradition was not merely on the side of the working class, but stood in their way, portraying them, representing them, speaking for them. The social surrealism or hyper realism of Welsh's writing aches with authenticity, touching sore points with a persistent probing that leaves you trembling. When working with Boilerhouse on Headstate Welsh spoke of ram-raiding the set. He meant this literally, no doubt, but it is in the area of metaphor and speech that Welsh excels, rather than in any accepted notion of stagecraft. Welsh is not tongue-tied by authority or ham-strung by convention or classical training. If his plays, angry and experimental, are like movies, then they are less drive-in than drive-by, marked by a casual violence and a language that fairly crackles with cruelty. He has taken the pulse of Scottish theatre, and given it a much-needed smack in the face. Much has been said of Welsh's articulation of drug culture, but under the influence of film – Mamet and Tarantino spring to mind – Welsh is pushing theatre, a Class A drug if ever there was one, and giving audiences a welcome shot in the arm.
Not that pride or patriotism are called for. Welsh's references to 'shitey Scotland' capture a growing scepticism about modern manifestations of nationalism. Looking at life through schemie windows, with twenty storey vision, Welsh sees the world with a colder eye than the old Scottish school of radicals, and he manages to be dispassionate, even as his characters burn with a fierce indignation. Prolific and provocative, Irvine Welsh has left his imprint on the postmodern Scottish psyche. He has been called 'the poet laureate of the chemical generation', but Welsh's appeal is much wider than the popular youth culture he so eloquently represents.
As the margins fold back to infringe on the metropolis, it is appropriate that a new play by Irvine Welsh is opening in Leeds. Mercurial and mobile, Scottish theatre cannot be reduced to a single company or venue, nor should it be categorised as a movement. Movements, like parties and trade unions, may have had their day, not to mention their hole. Instead, we should imagine something more akin to a carnival – vibrant, vivid and vigorous, the stuff of life and the stuff of theatre. Why have a slice when you can have the whole cake, and a language sandwich to boot? It's high time you had your high tea. You'll have had your theatre.
Dr Willy Maley is a lecturer at the University of Glasgow's Department of English Literature. This essay first appeared in the programme notes to the original production of You'll Have Had Your Hole.